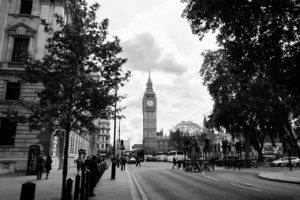 London is one of the most sought after places to live on the planet. People from all corners of the world would love the chance to live in this energetic and vibrant city. Whether you're moving closer to your family or for your job, living in London is unlike anywhere in the world. You have incredible shopping destinations, endless culture and fabulous entertainment right on your doorstep. But due to it's popularity, buying a home in London can be challenging. From high house prices to finding a suitable area, there is plenty of things you must consider. To make the process easier, there are three things you must do first.
Do your homework
London is an enormous city that is full of different boroughs all of which have their own unique qualities. Use accommodation search engines, talk to friends and search on Google to establish which boroughs might appeal to you. Do plenty of research into each one including property types, transport links and local entertainment. The house prices will also vary from borough to borough and how close you want to live to the city centre. So find out what the average prices are as this will help you budget and plan ahead. If you have a family, you should also research what schools, parks and attractions are in each borough too. This should help you choose some viable places to start your search.
Visit the city
It's not alway wise to move somewhere you have never been before. So if you have never visited London before, you should always take the time to do so before moving here. You may find that city life is not for you after all or that the areas you can afford to buy in aren't what you thought they would be like. If you have visited before, you should still visit again but from the perspective of a buyer not a tourist. You can spend your visit contacting Canary Wharf estate agents or viewing potential properties. Try to fit in as many viewings as you can to see what options are available. You can also use this time to explore the borough's you researched previously. Doing this will help you determine whether moving here is right at this moment in time.
Look for work
With people from the UK and beyond looking for employment in London you face stiff competition. The sooner you start your search for work the better. If you work for a large company, you may be able to relocate to their London office. Or you might want to look for something completely different to what you are doing now. Sign up to recruitment sites or contact an agency to help you find a suitable role. Securing work should be a top priority as it will help to fund your new home and life.
Whatever your reason for wanting to move to London, these tips will help make the transition go a lot smoother. Take the time to do each action and carefully consider each decision you make. Acting on impulse may sound exciting, but it could have expensive repercussions.