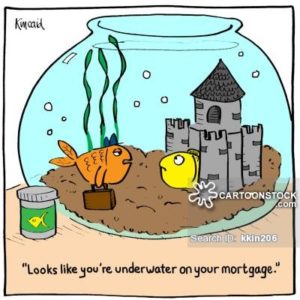 If you're wanting to purchase a home, but have missed paying a few mobile phone bills or have been bankrupt, you may think that you've got no chance. Although it's certainly difficult to get a loan when you have a bad credit score, it's definitely not impossible. Getting a mortgage with bad credit isn't easy, but that doesn't mean you should just give up. Here are a few options for you to consider before throwing in the towel.
Increase Your Credit Score
If you have a bit of time before you actually want to put down a down payment, then you should definitely consider trying to raise your credit score. This will mean that not only will you find it much easier to secure a mortgage, but you will also generally have to pay less money in the long run, as the interest won't be as high. Checking your credit report for mistakes is one possible way to do this, as you could have been a victim of fraud in the past. Ensuring that you're on the electoral roll is also important, as you are unlikely to be accepted for any kind of credit unless you have this as proof that you are who you claim to be and live where you claim to live.
Increase Your Down Payment
Whether you have a bad credit score or not, mortgage lenders are much more likely to approve you for a mortgage if you provide a down payment that is much larger than usual. If you have some extra money saved somewhere, whether this be in a savings account or under your mattress, then you are halfway there. If not, then you need to find a way of securing these funds. Asking family and friends is a possibility, but isn't always an option. Even if it is possible, you may not want to ask for large amounts of money from your loved ones. Here is when you need to start thinking about a bad credit personal loan. What are personal loans for people with bad credit? Well, they're exactly what they say on the tin. A bad credit personal loan is there to help people with bad credit secure a personal loan, for things such as making a down payment on a new house.
Have Some HOPE
If you don't have a large enough income to make a big down payment, then the HOPE program is something you may want to consider. Hope will allow borrowers with bad credit get approved for loans, sometimes with as little as a 0% down payment. This is a great option for someone on a low income, with bad credit, as it will help you to improve your credit history when you start to make your repayments.
Buying your own home, even with a bad credit score, is definitely not impossible. You do need to do a lot more research, and often have to pay more than others with a better credit score, but it will all be worth it when you're falling asleep in a house that you own.