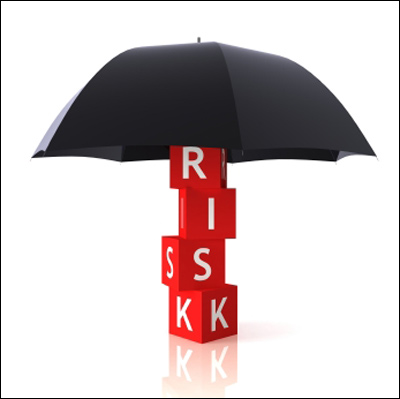 Standard business property insurance policies only cover the potential loss of physical assets experienced in the case of a natural disaster. Traditional policies do not cover any potential loss in profits, temporary relocation expenses, continued operating costs or other additional expenses that the business may incur while repairs are being made. This is where business interruption insurance comes in. Added as a rider onto an already existing property insurance policy, it helps businesses continue to operate optimally during the unforeseen whims of nature.
Good For Any Business
Any business that has the possibility of being stuck by a disaster can benefit from interruption insurance. Obviously those businesses based in areas more prone to nature's influence, such as coastal areas, will be more likely to find this type of insurance necessary. Just because the business isn't located in hurricane alley however, doesn't mean that interruption insurance is useless. It can be used to mitigate the financial impact of severe snowstorms, tornadoes, floods, earthquakes or any other disasters that causes property damage. Obviously, the greater risk the business is at, the higher the policy costs will be.
Acquiring Interruption Insurance
The step when considering business interruption insurance is to determine what level of coverage the business requires. Generate a list of all disaster related expenses including:
Regular operating costs: This all includes items the business will still have to pay during the repair period, including payroll, rent, loan payments, etc. Utility expenses such as electricity are often not included as part of standard interruption insurance, so it may be necessary to ask about those provisions specifically.
Projections of lost profits: Gather a history of profits to make accurate projections, and if the business is growing be sure to include potential growth in these figures. Keeping hard copies of these records in another location is wise; not much would be worse than being unable to file a claim because financial records are unavailable.
Relocation expenses: It is likely that any disaster shutting down a business will render facilities at least temporarily unusable. Include costs for finding, outfitting, and moving equipment and personnel to a new location.
Ensuring the policy lasts enough to ensure a return to normal business is essential. Repairs oftentimes take longer than expected, and having cash-flow run out in the middle of them can potentially ruin a business. A good baseline to start from is six months, though that figure should be adjusted based on how much infrastructure the business has that may need repairing. Most policies don't kick in until 48 hours after a disaster, so it is also important to have enough cash on hand to survive those first two days.
All About Stability
Business interruption insurance is intended to allow business to maintain financial stability as though a disaster had never occurred. These disasters are becoming more common, with a 50 percent increase in disaster frequency being reported by some insurance companies over the past few years. This increase makes it worth at least exploring the idea of business interruption insurance, whether it is a small local business or a large corporation.
Sarah works for Aor Insurances and writes all thier marketing material.
4 Responses to "What Is Business Interruption Insurance?"