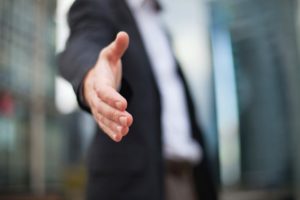 From a financial perspective, running your own business is the biggest risk you can take, but can also reap the biggest rewards for you and your family. Running a business takes a huge amount of planning, time spent working, developing skills and completing orders. There will come a time within your budding business career that the jobs seem to mount up to a level which you cannot cope with alone. It is at this point which you may start to wonder whether hiring someone will benefit you and your business.
Think about yourself and how much you value your time. You are the owner and instigator of your own business, you are worth a lot of money, and this is money which should not be wasted by sitting in front of a computer checking emails, social media and handling tech support. These are all tasks which other people can do for you at a more reasonable price- so instead of costing yourself an hour of your own time, cost an hour of someone else's.
It is hard to know exactly when the right time is to hire a new person you're your team, but it really comes down to how much profit you earn and the time you take out of your day to complete tasks which prevent you from doing your work to its full extent.
The right person could save you time doing these small tasks and allow you to focus on new ways to expand and increase the profitability of your empire. You could end up deciding to expand overseas, open a store, or maybe invest in things such as foreign currency: http://trustedforexbroker.com. It will free up your time and in the end mean you can make much more money.
If you feel that you need someone there to help the business grow and prevent it from falling into debt, then you will have to make the financial sacrifice to start with in order to see those long-term results. It may seem as if you simply cannot afford to hire someone- but can you afford not to?
Hiring The Right Person
If you do decide that you need to hire an extra pair of hands, make sure you take that time to hire the right person for the job. Simply having the right employee can bring your profits up and the efficiency of your business up by a huge amount. Someone who has the knowledge, skills, enthusiasm and drive to succeed can transform the way your business operates. It may mean you have to offer them a larger sum to start off with, but that investment will pay off tenfold when you are able to work on more projects and expand. If you need tips of finding the right employee, here's a helpful post: https://www.thebalance.com/top-tips-for-hiring-the-right-employee-1918964
And remember, if you can't afford to hire an employee for full-time work- all you need to do is offer a part-time position instead. It will give someone the chance to work for you and balance their other commitments and you will have an extra helping hand.