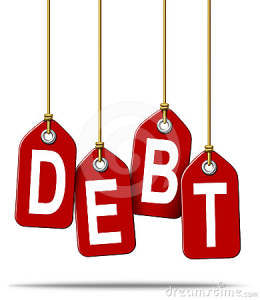 Falling into debt is a stressful situation for anyone. Due to unforeseen circumstances it can sometimes be an inevitable consequence that we have to come up with an effective debt management plan to combat these perilous financial pitfalls before the situation worsens.
Seeking Help
While we can do our share to cut down on our expenditure, it is not always enough and you should not be afraid to seek outside help should the strain of debt become too much. Seeking expert financial advice from professionals can help to alleviate the strain in ways you had not previously considered.
Planning the Future
Preparing a debt management plan is an essential step on the path to financial recovery and can demonstrate a significant willingness to address your finances for the better, which can go a long way when dealing with your creditors. The peace of mind which comes with the knowledge that you on the way to financial recovery is priceless and can heavily relieve the stress that goes with the heavy burden of repayment obligations.
Every Debt is Different
Each person's financial situation requires its own personal plan, there is no use seeking generic advice when it may not suit your individual needs. Working with a professional to devise a debt management plan will take into consideration all of your needs and nuances in a way which was previously inaccessible. Putting this plan into action is your responsibility however and can take significant work and effort to ensure that payments are being met. Debt is a serious, crippling threat to anyone's lifestyle, and one which must be cut out and eliminated as quickly and efficiently as possible. Unfortunately, a debt management plan may mean an increase in your repayment periods, but it is a necessary action when making repayments manageable. There is no point having a shorter repayment period if you are unable to meet these deadlines, which could lead to serious complications down the line.
My Name is – and I have a Problem
Admitting that you might need professional advice to solve your monetary woes is an important first step, with many people choosing to be stubborn to their own detriment. Formulating an effective debt management plan may not have been something you had previously considered, but it is highly unlikely you wanted to be in such a perilous financial situation in the first place.
A non-lending solution from a professional debt management advice agency can be the turning point on your road to getting bank statements back into the black and out of the grisly red. Taking the solo route of attempting to circumvent the road to recovery without professional help can be extremely risky and ultimately damaging to your credit rating.
As the debt management agency will contact your creditors, it can take a major load off your back, as their negotiations will be conducted on your behalf. Of course, the decision is ultimately yours and all avenues should be explored to find the best way for you to resolve your monetary issues – there is no need to feel pressured into agreeing a deal you are not comfortable with. Comfort with a debt management plan is paramount to its success, so be sure to find an agency and a plan that is perfect for you. It is your money and ultimately, your future livelihood you are trusting them with, so be sure to consider all options before committing to anything.
Get them Working for You
Debt can be devastating, so correctly managing your repayments is extremely vital. Having a debt management agency on your side can be advantageous when dealing with creditors, with many choosing a debt management plan in order to receive the additional support and security a specialised debt management company can offer.
Getting your life back on track without the daily worry (and hassle) which debt brings about is an obvious plus point, the sooner your finances are under manageable control the sooner the anxiety will pass. Nobody wants to be in debt, but with the correct management, it is possible to make the transition into a positive bank balance a smooth and painless one. Signing up for the correct debt management plan for your circumstances is but the first foray into a debt-free lifestyle, but once you are out of it, you will never want to look back.
Clint Hazard is a writer whom believes strongly in planning when it comes to your finances. Before committing to a debt management plan, remember to consider all possible options and whether the deal is right for you.
One Response to "Debt Management Plans – First Step To Recovery"