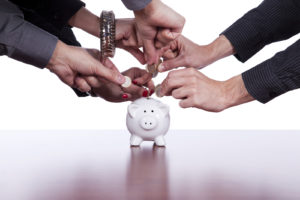 When it is time to decide what you would like to do with the extra money leftover after paying off all your bills. You can either save it or invest it. Although savings and investment are sometimes used interchangeably, many people confuse savings and investment for the concept – however, they are not the same. Both savings and investments can be used for meeting various expenses in life, there are some major differences between them.
The primary difference between savings and investments is that while saving money generally implies putting aside a part of your income regularly in order to meet unforeseen expenses, investment means putting your saved money in various financial instruments in order to maximize your returns and grow your wealth.
Another key difference between savings and investment is the appetite for risk that you are willing to take when putting aside money for savings and investments. It might not make sense to park your savings in long term instruments with a lock in period that does not allow you to access them during a financial emergency – what savings were designed to do in the first place.
At the same time, keeping all your money stored in a safety vault might be very safe, but will not generate any returns over the years. On the other hand, if the money invested in various products like stocks, mutual funds, gold, etc. you may have to take on more risks, but there is potential for your investment to grow over time. If invested wisely, your money can grow over the years. If planned smartly, then investment in stock market can make your invested money grow manifold.
People typically save for meeting short term needs – a set target or objective. However, investment generally entails a longer horizon of six months or more. It is designed to provide returns and grow your money over a period of time.