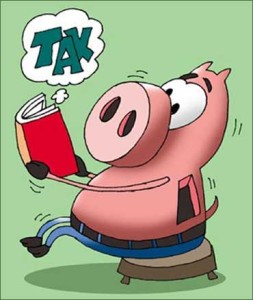 "Nothing is certain but death and taxes" – a quote, from Benjamin Franklin, that we will all have heard at one time. Neither is something we look forward to, but while we can't do anything much about the former, there is plenty we can do about the latter.
Tax planning can be broadly defined as minimising one's exposure to tax through ordering one's financial affairs in such a way that only the right amount of tax due under the law, and no more than that, is paid. Tax planning is completely legal and is actually welcomed by the UK tax authority, HM Revenue & Customs (HMRC)
However, while HMRC wants everyone to pay the right amount of tax it hasn't got the time or the resources to be able to provide all taxpayers with a comprehensive service to explore each individual's financial / personal and business circumstances. So, unless your tax affairs are very simple – eg, an employee coming under the PAYE system – there is a very strong chance that you may not be paying exactly the right amount of tax to HMRC. That is not the fault of HMRC or indeed the result of anything you might have done, or not done. There are an awful lot of tax rules out there and the knowledge of what you are entitled to claim in the way of expenses, or what you can legally do to minimise tax, is not common knowledge amongst small business owners.
A quick look around the Internet can thoroughly confuse you about tax as this term is used to cover all sorts of charges and levies that are imposed by local councils as well as HMRC – eg, council tax and business rates.
The main areas of taxation that anyone studying tax planning needs to think about are those run by HMRC – income tax, capital gains tax, National Insurance contributions, VAT and corporation tax, and finally, when we get back to the subject of death, inheritance tax. That seems a reasonably small number to deal with, right? But beware, as within each one of these taxes there are vast numbers of complications, allowances, exemptions, concessions, thresholds, practices, etc. that you probably don't know about. Do you know for example, if you are running a small business, whether you would be better off forming a company than working as a sole trader or partner?
If HMRC doesn't have the resources, and the Internet information baffles you, where can you go in order to get good quality tax planning advice? The two areas of expertise to help you are accountants (indeed you may already have one) or if you want a more comprehensive review of all of your financial / taxation circumstances an Independent Financial Advisor, who is likely to be better informed about a whole range of taxation issues. Such a company will probably offer you a free consultation to assess your needs, and will provide a tailor-made service if required.