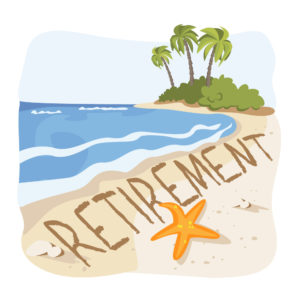 The age of retirement for most people has risen considerably over the last few years. In reality this means that you have less chance of enjoying your retirement whilst still fit and healthy. Although people are living longer, chronic ailments, although manageable can hamper your activity levels.
What if there is a way to ensure that you could retire early enough to still have an active lifestyle? Many people have asked themselves this same question and surprisingly there are solutions out there that could make early retirement tangible, rather than remaining a distant dream.
To retire early, with enough money behind you, you need an average of 40 years of savings. This sounds impossible, but with careful financial management started early enough in life, it is doable.
In this article we will visit financial solutions that will enable you to plan for an early retirement.
Plan
Early retirement means different ages of retirement to different individuals. It is good to pinpoint an actual age, so that you can accurately predict how much you need to have saved by this point. Do you intend to totally retire at this point or are you planning on working on a part time basis? Every bit of income helps, some people choose to make money from their hobbies such as arts and crafts. Effectively if you don't plan on working for financial gain at all in retirement you will need to save a lot more.
Work out how much you need to save each year and how much it is possible to live on once retired.
Invest
Once you have worked out how much money you need to retire early you can start to plan how you can invest your money in order to reach your goal. Investment sounds risky, but even retirement plans involve investment. It is good to educate yourself on the many forms of investments available. If trading on the stock market is really not a viable option due to risks involved you could consider investing in real estate, Fundrise is a platform which allows investing in real estate to be accessible to the general public. Your investment can be relatively low cost and fundrise fees allow you to invest for as little as $500.
Although investing in stocks and shares has the potential to be extremely lucrative, there are risks involved. Before you embark on investing your money you should take professional advice from trading experts and independent financial advisors. In addition to investing in stocks and shares there are many financial products available to invest your funds in from providers on the high street. Always take advice.
Property
Property is a great investment for the future. Capital you have in your property can help fund your early retirement by selling your home and downsizing. If you wish to invest in property for the rental market or to renovate and sell on, ensure you carefully research the location and potential pitfalls in the property, otherwise you could be potentially investing in a money pit.
Ensure that you have paid off your mortgage at the point in which you want to retire. Most mortgage lenders will let you make over payments without penalties.
By following this guide you will be well on your way to planning for an early retirement.