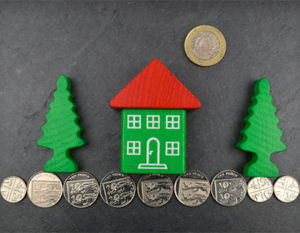 The life of a landlord is a life of intense micromanagement. In order to keep many tenants happy, you are required to ensure that everything is maintained well from week to week. Not only that, but it's a strange business to be a part of. There aren't many other industries in which things may proceed routinely and without necessary interference for months, only to have every problem surface in one fell swoop. If you're not prepared, you can be overwhelmed by the sheer magnitude of responsibility you have to deal with.
Financially handling the life of a landlord could be considered another thing entirely. It's important to know that while profitable, a landlord must invest as carefully as they profit. The income flow is relatively stable, but the outgoings could differ wildly from month to month. There are many reasons as to why this is, but seemingly less methods to control those fluctuations. In order to manage your finances well, it pays to know how to operate. Within time you will get the hang of this, but new landlords especially can find themselves overcome with financial burden in a business they once assumed to be smooth sailing.
The following tips may just help you make better decisions in this field:
Take Money Matters Seriously
Many landlords prefer to cultivate slightly less-than-ideal tenants so they do not risk a tenant leaving. This is because that can often lead to a lack of income for a month or many months as new tenants need to be found. This can be relatively wise. A tenant who pays on time might not clean as well, and that's certainly more ideal than a supremely clean tenant who never pays on time. However, taking money matters seriously is essential. After all, you're not in this business for the charity of it.
A good way to strike a happy medium between legal backing and solid tenant relationships is to lay out exactly the methodology your tenant must follow. You can clearly define these terms in your tenancy agreement template. This means clearly laying out late payment charges, perhaps asking for a form of security income in case they do not pay (such as a guarantor,) or even asking for months of rent in advance. It might mean asking for lower, more frequent payments to keep the cash flow effective, or even to ask for tri-yearly instalments to cover the future.
Taking money matters seriously is important to be respected as a landlord. Let one-time slide and you can, unfortunately, set yourself up for this to be the norm. It's always best to cover yourself, so try to ask for at least one month's rent in advance before your tenant moves in. This gives you a buffering time to evict if they neglect to pay on time, and keep your cash flow active. As a landlord you must always be thinking about sustainable income, and plan in advance for this.
Set Limits
As a landlord, you must also invest in your properties. This is a no-brainer. While it might be that the light bulbs should be replaced by a tenant, the bigger responsibilities are yours to handle. After all, this is your property. Now, you should set some hard and fast limits here. Let's say the sofa in your property has a spring loose, and your tenants are demanding a new one. It might be perfectly reasonable to simply repair the sofa using a professional upholstery service, rather than outright spending thousands on a new fixture.
It might be that you choose to steam clean a mattress rather than purchase a new one. After all, as long as you're providing a habitable, nice and clean standard of living, you should not be troubled into wasting money on unwise investments. It can also be wise to adjust rent over time to stay more compatible with inflation and the rising cost of living.
It might also be that within your contract you stipulate that utility usage is on an unlimited tariff. Of course, this should be subject to fair use. For example, a tenant who keeps their heating on full blast over the winter might find the property wonderful and comfortable to live in. When it comes to reading the electricity bill, you might have an argument to give. 'Fair use' is the sacred mantra for all tenants offering a form of unlimited payment. This allows tenants to stay responsible for unfair action, and prevent you from wiping your monthly profits simply trying to pay the bills.
Also, consider damage. Damage to property is something that is completely on the shoulders of your tenants. While you might allow for a lick of paint or cleaning out of good investing faith to cultivate the relationship, deeper damages may require you to bill the tenants or punish their security deposit. Do not be afraid to do this in the interest of being a 'friendly landlord.' You are a business, not a charity. Your tenants are allowed a license to your home, but it's still your asset, and any damage could be considered vandalism within punitive laws if not rectified financially.
With these correct limits set, you have a much greater chance of setting the clear parameters within which your tenants operate.
Savings & Excess Funding
Things will go wrong. It might be you experience a hefty leak in two of your buildings on the same morning, and the carpet damage will take professional care to fix. It might be that you need to relocate a certain tenant to ensure their home is fixed. In these instances, heavy investment is required. This can be debilitating. However, if you've been smart about this, you will likely have at least a buffer of savings for you to dip into and try to improve your standing.
Financially handling this might be difficult, but by nesting away your profits you can potentially keep the sustainable profit going long term. Just as someone investing in automotive repair to allow them the potential of getting to work and earning, you must keep a 'sustenance' funding supply of sufficient breadth. This 'rainy and annoying day' fund will give you the means to keep your assets working for you, rather than against you. It also helps sustain tenants who see you take affirmative action in their interest.
With these small tidbits of advice, financially handling the life of a landlord will become that little bit easier.