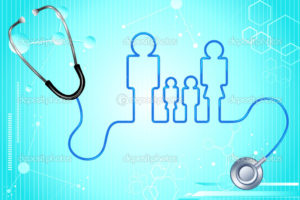 Everybody has heard the saying "health is wealth". While it is true that good health is something that money cannot buy, access to funds can certainly give you the best medical care. Life is uncertain and despite all your safeguards, accidents and diseases can strike without warning. It is therefore prudent to make arrangements for the wellbeing of yourself and your family, well in advance.
Medical costs today are prohibitive, making the need for sudden treatment or hospitalization a huge financial burden. If you are not covered under a health plan, you may find yourself in a difficult situation and can end up depleting your savings.
Benefits of Health Insurance
• Financial stability – Medical costs are increasing at a rapid pace. In case of hospitalization, you will have to incur several expenses, such as doctors' fees, diagnostic tests, medications, and lots more. If you have to pay for these, you may end up spending all your savings. When you have purchased the best health insurance coverage, all these expenses are paid for by the insurer.
• Avail the best medical care – Many people who are not covered under a health plan often compromise on the quality of care they receive. However, with adequate health insurance, you can focus on receiving the best medical care and recover earlier. Most insurers offer a wide network of hospitals, which gives you the additional benefit of cashless hospitalization.
• Tax benefits – In addition to the above-mentioned benefits, individuals can avail of tax benefits on the premium paid for purchasing the health insurance policy. Under section 80 D of the Income Tax Act, premium up to INR 25,000 per annum is tax deductible. An amount of INR 30,000, paid as premium for senior dependent parents covered under these health plans, is tax deductible under this section.
Tips to Avail the Best Plan
• Individuals must pay their monthly premiums on time to ensure the benefits under the health insurance plans remain valid throughout the policy term.
• If you receive any message asking for additional information and/or documentation, it is important that you submit the same quickly to avoid loss of coverage.
• It is also important to pay your renewal premium in a timely manner to continue enjoying the different benefits available under the insurance coverage.
If you follow these simple tips diligently, you can be sure to reap the benefits of your health insurance policy. Do not wait for a health crisis to learn more about health insurance.
Know more about health insurance tips at 5 Paisa Insurance