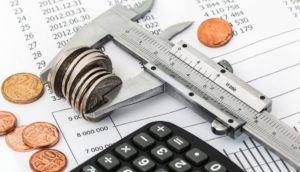 You may utilize fixed-rate personal loans as an important debt consolidation tool. Such debt may include meeting some forthcoming expense or credit cards depicting higher rates. Your car or property can be used as collateral while financing a secured personal loan. On the contrary, there's no need for collateral to back up an unsecured personal loan.
Check Out a Few Good tips to Achieve Better Rates:
Take a Look at Your Credit Score
You may achieve loans with a much lower rate of interest when you possess a higher credit score. Financial institutions don't take any risks, but they wish to earn good returns on the money that they lend. You must assess your entire credit situation prior to applying for a loan. Your loan application stands a higher chance of being rejected if you aren't aware of your risks. You must run your eyes through your credit report before even applying for your first quote. The three major credit reporting agencies can provide you with free copies of the same every year.
Improve the Current Credit Score
You must do all it takes to improve your credit score if it doesn't look satisfactory in the report. Before you even set out on applying for a loan, you must get the errors rectified. You may not even recognize some of the errors like that those concerning unpaid accounts; these errors will certainly leave a strong impact on your credit score. They would even lower your chances of securing a personal loan with a lower interest rate. Likewise, you must also take care of all collection accounts and unpaid credit cards that yield a poor reflection on your report.
Do Some Smart Shopping
A credit inquiry is triggered by each loan application that you submit with a lender. Such an inquiry has an adverse effect on your credit score. Your credit score takes a major hit when you apply for multiple personal loans simultaneously. You must choose loans with credit standards that seem to be affordable for you. By visiting a lender's website, you may easily find out the minimum credit score that you ought to have in order to submit your loan application with them.
Identify the Right Banks
Apart from a few online market-places, you may check out the prospect of obtaining a loan from banks wherein you already have a savings or checking account. If you've succeeded in establishing a long-term banking relationship through your first mortgage or deposits, they're more likely to provide you with discounted rates or other great deals. Even by enabling your savings or checking accounts to allow an automated payment each month, you may achieve an extra discount.
Draw a Budget
You must check out your affordability before you even try to obtain the best rates. Prior to submitting your loan application, you must understand how much you should actually consider as a reasonable payment every month. Drawing the right budget plays a crucial role over here. You're more likely to face a problem down the line if your budget gets stretched in order to meet your monthly payments. You don't need to get over-stretched in order to achieve an inexpensive rate. Winding up more in terms of debt is the last thing that you'd want right now.