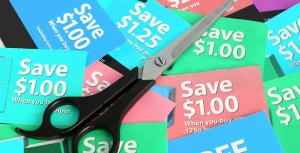 Nobody likes to spend more money than they need to on things, and saving money where you can is always a wise move. However, there is a difference between being frugal and being cheap. When you are frugal, you watch your pennies and make wise, thoughtful financial decisions. When you are cheap, you skimp in order to save money, but you may sacrifice quality or even your reputation for the sake of saving money. Frugal people recognize the value in an item and may find a way to save money on it, such as by using coupons or promo codes to buy smartphones or other items. Here are some tips to help you avoid being cheap while still saving money on your purchases.
Plan and Save
Frugal people are those who make thoughtful, informed buying decisions. In order to accomplish this, it is necessary that you think ahead and plan for your purchase. You want to research the different product options well ahead of time and avoid buying impulsively. More than that, you want to save money to make large purchases. When planning for purchases, keep an eye on your budget. Always pay attention to how a purchase will affect your budget and your bottom line. If you are comfortable with the affect that a purchase will have, have saved money for it and have comparison shopped to find the best deal, you can make your purchase with confidence.
Consider Older Models
For many types of products, new models are introduced on a regular basis that have more bells and whistles than predecessors. The older models may have slightly less functionality, but they may be entirely functional for your needs. More than that, once new models are available, the older models are often available at a discounted price. A great example of this is cell phones. New models seem to come out on a yearly basis, if not more often. The new models may have slight benefits, such as a slightly longer battery life or better image quality in the on-board camera. However, in many cases, the older model may be $100 or more less than the new model. Which one is really the better deal? If you decide that you must have the latest model, consider waiting a few weeks to buy a gently used model when someone else who snatched it up initially has become disenchanted with it.
Watch and Wait
Even after you have planned for your purchase, saved money for the purchase and comparison shopped between older and newer models, take one additional step. Almost everything will go on sale at some point. In some cases, discounts are available via holiday sales or end of season sales. In other cases, you can find coupons and promo codes that can help you to save money on your purchase. There is rarely ever a reason to pay full price for an item, and you can save a lot of money over the course of time when you adopt the philosophy of never paying full price for anything.
Learning how to be a smart, frugal shopper can help you to save a considerable amount of money. By following these tips, you can save money on purchases without developing a reputation for being cheap.