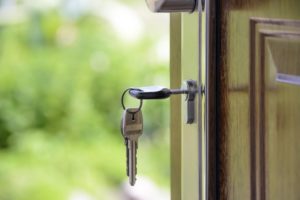 It goes without saying that there are ways in which you can make smart investments and ways in which you can make dumb ones. Investing your money in real estate is a smart investment. It's a great way to tie up your money in a physical asset that can increase in value over time.
Generally speaking, all real estate investment earn money over time, as the market tends to always increase in value. However, there are ways you can speed things up and improve the value of your real estate investment in a short space of time.
How? By making home improvements. But, not just any improvements, cost-effective ones. You want to make improvements that don't cost a lot of money but can add serious value.
Here's how to do it:
Look For The Best Value Option
No matter what work you want to carry out on your property, always look for the best value option. This could mean looking for an option that uses different materials, but costs less.
As an example, say you're building a garage – which is a great way to add value to the property – you have different materials to choose from. There's the regular brick and mortar, then there's steel. Most people go for the first option because they think it's more traditional. However, the metal building cost per square foot is a lot less than this option. So, in this scenario, steel is the best value option. You still get a garage, it's still sturdy and strong, you just pay less – simple.
Apply this tip to all your home improvements too. Say you want to replace your roof with a more modern structure, weigh up the material options and find one that offers the best value.
Try And Cover The Cost Of Labor
Often, it's not the actual improvements that cost a lot but rather it's the cost of labor. What I mean by this is that paying for someone to come in and make the improvements could cost a lot of money. So much so that it could prevent you from making a profit on your investment.
Bearing that in mind, what you should do is try and cover the cost of the labor yourself. Try and carry out the home improvements yourself or with the help of friends/family. You won't have to pay any labor costs, and it could save you a fortune. Now, you'll earn more from the improvements you make yourself, as they don't cost as much.
Of course, there are probably some home improvements that you can't make yourself. In which case, you will be forced to hire some outside help. But, refer back to the first point; find the best value option. Look around for a contractor or handyman – or whoever you need – but choose one that offers the best price as well as a proven track record of quality service. Even if you can only do one or two improvements yourself, you still save some money.
It's all about finding cost-effective ways to improve your home and increase its value. Now, you could sell it earlier than you intended and still make a sizeable profit.