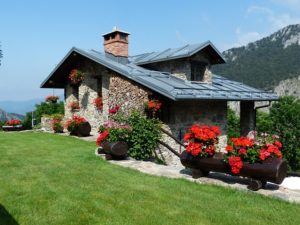 Are you thinking about investing in property? If you are, you should consider buying a holiday home. People who invest in property often oversimplify the equation, missing out key details. For instance, they might just think about how much it costs to buy the property. But they should also be taking into account maintenance bills as well as the legal costs of actually buying the property in the first place. That's why when you do buy property you need a lot more in your account than just the deposit.
One of the ways to make property investments easier is to look into buying a holiday home. There are numerous benefits of this type of investment. First, you will be able to use the property yourself and get enjoyment from it, even while it is making you money. Second, you can buy a property in a luxury location, driving up the rent you can charge as well as the overall price if you do decide to sell. Third, it's easier to keep those maintenance bills under control. So, let's look at the steps you'll need to take investing in a holiday home.
Choosing The Location
There are plenty of different locations to consider when you choose to buy a holiday home. For instance, you could purchase one on the west coast of California. Orange County is a beautiful picture perfect paradise that tourists flock to year after year.
However, you do want to be careful when buying real estate that you don't purchase somewhere too far. It needs to be in a location that either you love traveling to or that is close enough for annual trips. The reason for this is that you could have business that needs attending to at the property. Of course, there are always options to skirt around this issue if you have your heart set on a far off location for your holiday home.
Accounting For Maintenance
The best way to handle maintenance is to buy a home in a gated community or a holiday community. In areas like this, maintenance is often covered by local services in the area. As such, with a basic fee, you can always make sure that your holiday home is ready for new guests. That brings us to one of the most important aspects of investing in a holiday home.
Renting It Out
Renting out your holiday home is a great way to quickly make back whatever you paid for it. That's why you might want to consider buying a more expensive property. This way you'll be able to charge more in rent and attract high-end guests who can be trusted to look after the property during their stay. Spending a couple of million on a holiday home might seem like a risky investment at first. But when you realize you can rent it out for a couple thousand a night, you'll see it's the perfect opportunity.
Good luck with your own holiday home investment. Take the right steps, and you can easily make your next fortune on a home in paradise.