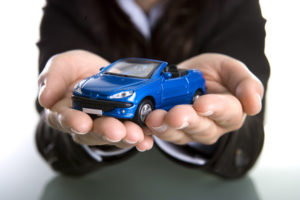 When you think about car insurance, it is always about accidents and getting yourself protected in the event of an accident. We believe that having a third party liability insurance policy is enough since it is mandatory by law to provide for damages done to third parties involved in a mishap. However, is it enough?
God, Forbid! What if you meet with an unfortunate scenario of your car getting broken into and stolen? Would you be covered for the loss?
Car theft is something that would not have crossed your mind. However, looking at the alarming statistics of theft in India, it is worthy to revisit your insurance plan and get yourself covered for theft.
Importance of Comprehensive Insurance Plan
Car insurance policies fall into two categories – third party liability and comprehensive plans. Third party liability covers for damages done to third party or property in an accident and is compulsory to own one as per the Indian law.
On the other hand, comprehensive car insurance plan comprises of third party liability coverage and also covers you for damages done to your car due to accidents, theft, and unforeseen mishaps.
A comprehensive insurance policy is the most sought by all since it gives the much-needed security against unforeseen damages and provides full-proof protection for your car. It is wise to opt for a comprehensive insurance plan to give you complete peace of mind.
The compulsory third party liability insurance policy is not going to help you in any way when you discover suddenly that your car is stolen. Whereas, when you own a comprehensive insurance policy, in the event of theft, the insurance company will come to your rescue and reimburse for your loss.
All you need to do is to lodge an FIR with the police and inform the insurance company of the same. You will be covered for the loss, and your money will be reinstated back to you as per the terms and conditions of the policy. Your car is the most prized asset and going an extra mile to protect it, using a comprehensive insurance policy is essential.
Why should you consider upgrading to a comprehensive cover?
You need coverage to protect you against damage to your car as opposed to the third party only If your car is stolen, you would have to pay up in full to purchase a brand new vehicle. Whereas with the comprehensive insurance plan, you are eligible to get back your hard-earned money, even if not in full.
Added level of protection that gives you more advantages
Don't go for the lower level of cover just to save few bucks. You will save more in the long-run when you opt for comprehensive plans.
Stay safe against the crime of theft and other unforeseen damages that can happen to you anytime
Be secured on the road and also off the road. Don't pay up for something for which you were not at fault
As seen above, the advantages of owning a comprehensive insurance policy are plenty. So make a wise choice and don't regret later.