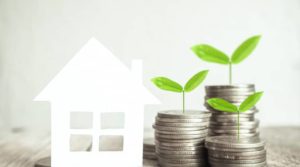 Generally speaking, the kind of people who focus on retirement tend to be those who are fast approaching retirement age. But this doesn't have to be the case! In fact, more people really should start thinking about their retirement sooner rather than later. You're not going to be able to work forever, and when the day comes that you deserve to kick back and relax, breaking ties with the nine to five working world, you're going to want to be able to live as comfortable a lifestyle as possible. This can only be made possible by having sufficient finances. Now, a retirement plan will be able to put all of this in place for you. But it's always good to have a few ideas stored away and a few tricks up your sleeve just in case you find yourself in need of a little extra cash when retirement does come around. Here are just a few to keep tucked away in your mind.
Reverse Mortgages
By the time you're looking at retirement, you may think that mortgages are a thing of the past. Hopefully, you will have already paid yours off. However, it's always good to be aware that if you are looking for extra cash to make your retirement more comfortable, you can always take some equity back out of your property without having to sell up. This is where a reverse mortgage can come into play. In order to know exactly how much you can gain from a reverse mortgage, you will have to have a fair amount of personal information. This may include your property's value, it's age, and any repairs that it may need to be carried out. Your own age at the time of taking out the reverse mortgage would also be taken into account. However, for a more general idea of the money you could hope for, you can always use reverse mortgage calculator aarp.
Savings Accounts
We've all been taught since we were little that we should save a little cash for a rainy day. Well, believe it or not, there are likely to be more and more rainy days the longer you've been out of work. Many people find themselves becoming increasingly bored and wanting to treat themselves to something a little special to put a smile back on their faces. Savings accounts can provide these little extra boosts for occasional pick me ups. So open an account as soon as possible. Deposit money in it regularly. This can be a relatively small amount. Something that you won't notice missing. The cash that you'd usually fritter away on bits and bobs that you really don't need. However, these small amounts really will mount up over time, and way down the line, when you finally dip into the cash, you'll really thank yourself for it.
These are just a couple of ways that you can make yourself a little comfier and more content in retirement when the time does roll around. While retirement may not be top of your priorities right now, it could take up a large part of your life, so keep it in the back of your mind at all times.