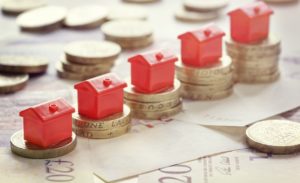 For many people who have the funds available, buying a second property is the ideal way to channel their money effectively. But before you get swept away with the amount of rental money that will provide a boost to your earnings or the funds that you will make from renovating it, you should think about all the other costs and factors that are not so apparent. To give you a helping hand, here are a few of the main things that you should consider before taking the plunge and buying that property.
Create a Clear Plan
First of all, you need to have a clear idea in your mind about what you are actually going to do with the property as this will massively influence your overall decision. If you are planning on renting it, you need to choose a place that is an attractive place to live for your target renters – whether they are students, young professionals or families. If you are planning on selling the place, you need to carefully do your sums so you identify a property that can be renovated for a good cost, while still providing you with a healthy return on your investment.
Select a Good Location
Just like choosing your own house to live in, location is everything. We have already talked about how this could affect renters, but you also need to consider how easy it is to get to your new home. This is especially important if you are planning on taking a 'hands on' role in the rental or development. If this is not the case, it may not be so much of an issue, but you still need to choose a location that is going to be appealing for people. Also, consider whether you will be buying land with the property as well – check out this guide for more info about house and land packages. Consider all factors including public transport links, proximity to schools and other facilities and the type of neighbourhood it is.
Budget for Unforeseen Costs
Any sort of big investment like this has the potential for unforeseen costs. Aside from the mortgage and taxes, you should also think about maintenance costs, which will play a major role regardless of whether you are planning on renting the place out or selling it on. Decoration and repair bills should all be factored in as well. Many first-time investors fall into the trap of underestimating how much it will be to get their new property up to code, so make sure that this doesn't happen to you.
Plan Your Involvement
Decide whether you will be heavily involved in all aspects of the project or whether you will be leaving the job to external agencies. If it is the latter, you need to make sure that you choose some organisations that you trust to handle any issues along the way. Personal recommendations are always going to be the best way of ensuring you have the right people for the job. Each approach has its pros and cons, so make sure that you are fully aware of all of these before committing either way.