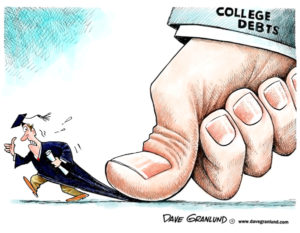 University is the obvious choice if you want to go into further education. It's a chilled out place where you can learn the skills needed to succeed in later life. Plus, it also teaches you how to be an adult, when you're not drinking and partying of course. Unfortunately, college isn't always one big picnic. Getting there in the first place can be tricky because the costs are so high. And, if you want to be accepted, you will need to stump up the cash. It might seem retro, but saving can be the difference between a college education and an early foray into adult life.
Here are tips that can help you save enough to go to university.
Start Early
Being a kid is great because you have no responsibility. You can do whatever you like and let the adults deal with the pressures of life. Although it's enjoyable way to go through your teenage years, it also has its flaws. The reason for this is that it pushes you to rely on other people. Of course, your parents want to help you go to college. But, the circumstances might dictate a different course of action. If you're ready to take some responsibility, you can start saving as early as possible to prepare financially for university. So, put aside any money that comes your way for a rainy day.
Ask Your Parents
Even if you start saving early on, you're still a kid. And, your parents have an obligation to help you achieve your dreams. That's why there is nothing wrong with asking them to contribute to your savings. It might not be enough to stop you from securing a loan, but every little helps. The less you have to pay back once you graduate, the more money you can keep for yourself. Don't badger them into putting money away every week because there is no need. Just tell them that you want to go to college and it would be nice if they could contribute. They'll get the message.
Get The Right Loan
No matter how much you save, you might need a loan to help with your tuition. Obviously, you'd rather not have one, but needs must. Before you pick any old loan, make sure you think about the different variables. Some loans, for instance, have a grace period which makes them more attractive to lower income earners. Others are liable for a department of education loan forgiveness scheme that writes off some of the debt. These are features which a student like you can use to your advantage. But, it's only possible if you think about it beforehand.
Get A Job
Without any revenue, you won't be able to save in the first place. Sorry to say it, but you're going to need a job. It won't be nice, and it won't be pretty, but it will serve a purpose. A weekend job is enough to make a dent in the savings department, especially if it's over a few years. Plus, you need to concentrate on your studies to get into university.
You can't do that if you're always at work!