By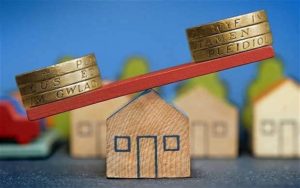 Whenever you hear people talk about the housing market it's all doom and gloom. Prices have been rising consistently for years and there's a serious fear that a whole generation of young people isn't ever going to be able to afford a house. Last year was set to be a positive one for housing and an increase in house building was predicted, but the reality is, that didn't happen. Things did improve a little but not as much as we hoped they would. So, it doesn't look good at the moment and it feels like it's never going to get better, but is that really true? Nobody knows for sure but these are some of the major predictions from experts.
Prices Will Rise, But Not As Much
This is good news and bad news. Prices rose by a significant amount every month last year, especially in the latter half of the year. Some people predict that trend will continue, but the increases will slow right down. There are a couple of reasons for this prediction. Firstly, unemployment is going down and people are able to afford houses more easily. Demand is stronger and there will be a slight increase in the number of people that are actually buying houses.
Another factor to consider is the number of people opting for alternative housing situations. More people are opting for prefabricated mobile homes, sometimes called mobile homes. These are far cheaper because the components are made separately, shipped over, and constructed on site. The impact of this is minimal but people choosing to go for alternative housing is going to alleviate some of the strain in terms of housing shortage. It also means that houses can be built far more quickly.
On the other hand, real estate as an investment is on the rise so if all of the houses are being bought up by investors, prices could carry on increasing.
This prediction is good news overall because what they're essentially saying is that, while there won't be an immediate turnaround in house prices, we're coming toward the top of the peak and will soon start to see a downturn in prices.
Affordability Will Go Down
Wages are forecasted to grow in some of the larger cities in America which you would think is good news for buying houses, unfortunately it's not. The amount of homes that are affordable to somebody on a medium income isn't growing. That means they are unable to access the cities where wages are growing in the first place, so they can't get the higher wages they need to buy a house. This disparity is one of the biggest problems in the housing market at the moment. Even if house building does increase this year, they aren't likely to build the affordable housing that is needed to redress that imbalance.
Credit Availability Could Improve
After the crash of 2008, the availability of credit was regulated more strictly in order to avoid the same thing again. However, the new Trump administration has floated plans to roll back a lot of that regulation so banks will be more free to lend money again. It could go one of two ways; either they'll start lending more freely and people might be able to afford to buy a house, or they may carry on operating the way that they are at the moment.
There's no telling exactly what will happen with the housing market but these are three of the best theories so far.