By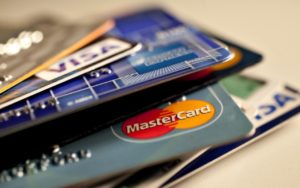 Here are some pointers on how to use your credit card wisely abroad and suggestions for using a travel card plus other savvy tips that should ensure you get the benefits of using your plastic on foreign soil without costing more than it should.
Before you go
It should be remembered that some credit cards are more attractive than others when it comes to overseas use and it would be a smart move to check out which of the cards in your wallet are international-friendly.
Using your credit card abroad will often incur a transaction fee and a withdrawal fee at the ATM, but you will find that some card companies either don't charge any extra fees or offer much lower transaction charges than some of their rivals.
Shop around and check to see which is the best card to have with you abroad.
ATM agony
Drawing cash out of an ATM is quick and easy but it can be one of the most expensive ways of using your credit card, especially abroad.
The card company will likely charge you a cash advance fee and interest on the amount you take out and there may well be a foreign transaction fee on top of that too.
Try to plan your trip so that you don't have to use an ATM unless your card provider is one that doesn't apply punitive charges and interest.
Keep it local
Another potential sting in the tail is when the merchant offers to convert the transaction into your local currency rather than theirs.
This is invariably a bad idea as the conversion rate is not normally as good as the "mid-market rate" that card providers use when they make the conversion on your statement.
Tell your credit card company
Having chosen the card or cards that you are going to use abroad it makes good sense to tell them of your travel plans in advance.
If your card starts being used abroad and you haven't told them beforehand they might assume that the transactions are fraudulent, which could mean they decline a purchase or block the card altogether.
Save the hassle by notifying the card provider so that they won't flag foreign purchases as suspicious.
A bit of peace of mind
It is worth pointing out that there are definite benefits to using a credit card abroad too, and one of those plus points is the fact that you should get payment protection.
If you buy something that is faulty and it is not feasible to get a refund from the retailer your card company should offer payment protection and cover any potential loss you might otherwise have suffered if you paid for something in cash.
Find a secure connection
If you are using a banking app or accessing your account over the internet while abroad make sure that you find a secure connection rather than rely on somewhere more vulnerable like an Internet cafe.
You don't want to find that your personal details have been compromised.
Lost or stolen
If your credit card is lost or stolen don't waste any time telling your credit card company.
Any delay could give someone the chance to wreak havoc with your card if it's fallen into the wrong hands.
Even though it might be a pain to interrupt your holiday to call your bank it could save a lot more hassle later on.
Avoid the classic credit card pitfalls and if you choose your card provider wisely it should make using it abroad a breeze.