By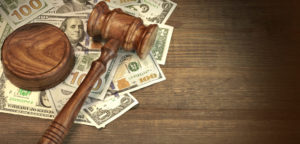 Facing a legal case is a nightmare for ordinary people these days. The main reason that people try to avoid legal proceedings is the higher fees of attorneys and advocates that they have to pay for them. But a thing that provides some sigh of relief for clients is the competition between these clients to attract more people towards them. For this purpose, attorneys provide several specific and unique services.
One such tactic use by few of these attorneys is providing free legal consultation to their clients. This free consultancy on initial level is really precious in the scenario that high fee is charged on most of occasions. An ordinary person needs several clarifications before even hiring an attorney. Such free legal consultancy can be helpful in these circumstances.
But such type of free legal consultancy is not provided by all attorneys. There are several reasons for which few attorneys would like to provide free consultation to their clients. Few of these include:
The most important reason is competition in the market. Attorneys will compete against their counterparts for which they try to lure clients towards themselves. For this purpose, several incentives are provided that may also include free consultation services. It assists them in finding new clients and turned them into their permanent customers.
Different attorneys have different type of specialties and experiences and they like to evaluate cases that are fit for them. Through free consultation, they can easily figure out the nature of your case and its suitability for them.
On rare occasions, it is a possibility for attorney that they are going to tackle a case of a person who has some legal issue with their previous client. In this situation, attorneys prefer to leave that case as they consider it unethical.
How to find free legal consultation?
There are several ways through which you can find and locate attorneys that provide free consultation either on general cases or specific cases related to you.
Nowadays, most of attorneys use modern technology for progress of their business and provide important information to their potential clients. They also provide information if they are offering initial free legal consultation on their website. The easiest way to find them is by using any famous search engine through related query like free legal consultancy in New York, free PRO services in Dubai, free initial consultation etc.
Many law firms still use and prefer advertisement on print media and electronic media for providing information about their services. You may also find the offer of free legal consultancy through these ads on newspapers and TV programs.
Don't limit yourself for latest techniques while finding free legal consultancy. Many lawyers still use old methods for their advertisement. Phone book is an example where you can find law firms advertising their services that may also include free initial legal consultancy for clients.
After finding these attorneys that provide free legal consultancy in your area or city, you can take further information by contacting them via email or telephone. Just make a list of all the necessary questions related to your case. This will allow you to get details about your potential lawyers and choose the best one suited for you.
Author Bio: Mona is working as a content writer in a Dubai-based consultancy firm, Riz& Mona Consultancy. She has experience of more than 6 years. During her career, she has acquired lot of experience in writing for various business and legal subjects including trade, finance, legal consultation, taxation, and others.