By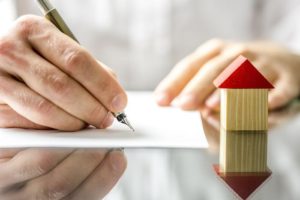 Buying a home involves a lot of fun and games and by fun and games, we mean trials and tribulations. Once you find the home that you want to buy and that you can afford, you might think your troubles are over. Not so, because you still need to put an offer in on the home and get it accepted. Then, you've got to find a mortgage lender to get the rest of the money to pay for the property. When you have that finalized, you still need an inspection, solicitation and a moving team. Do you see what we mean by fun and games? But, if you know how the market works most of the problems can be avoided, so let's get started.
Likeability Is Important
Did you know that whether or not the homeowners like you can be very important when buying a home? Estate agents aren't usually swayed by different personalities. But the property sale might be represented by the owner. In these cases, it's important to try and make a personal connection. Find similarities in your situation and try to relate with issues you've both experienced selling. If you do this, there are two things that might happen. First, they might give you first refusal on the home, no matter what other offers come in. Second, if there are two or more similar offers at the same time, they might choose you over other buyers.
Brokers Have Additional Access
Getting a mortgage can be like getting a book deal. If you want to get a book deal, you need a literary agent. Otherwise, publishers aren't going to look at you at all. If you want to get a mortgage, you need a broker you to get through the gates lenders have. The best mortgage deals are behind these metaphorical gates, and you'll only gain access if you find a mortgage broker. These deals are not even advertised or spoken of if you ring up the lender yourself. This is just one of the advantages of having a professional on your team when you're buying a home.
Gazumping Is Common
Gazumping is still common and legal in most places. When you put an offer down on your house, and it is accepted, the house might stay on the market. At that point, buyers can still put in offers and outbid the price you've agreed with the seller. It's a nasty practice, and it happens more often than estate agents would care to admit. There are a couple of ways to avoid it. Ask the estate agent to take the home off the market after the offer is accepted or refuse to make an offer. Make sure the buyer likes you enough that they wouldn't want you to go through being gazumped. Finally, get your paperwork and solicitation sorted out as quickly as possible. Do all of these things and you should avoid being outbid after an offer is accepted.
Estate Agents Have, To be Honest
If you want to find out if there are any issues with a house, an estate agent must tell you. However, they are only legally required to tell you if you ask the question. An extreme example would be a house where someone has been murdered. Unless you ask if there have been any crimes on the property, they don't have to say. That's why you must make sure any questions for estate agents are direct and specific.