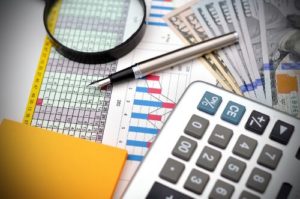 It's safe to say that no business is going to get a smooth ride. Because the business world just isn't like that. You don't just get started, see instant success, and keep on riding on your success cloud until you decide to get out of the game. Although that would be nice, it's just not realistic. Instead, what is realistic, is that you're going to struggle. You may not struggle all day, every day, but you will struggle at some point. Business having a business is like being on a rollercoaster. It's natural for you to experience ups and downs. Of course, when you're enjoying the ups, you're more than welcome to take it all in and feel proud of yourself. But this isn't about how you take the ups, it's how you handle the downs.
In short, tough times will make or break your business. So as much as you might like the enjoy the good times, you also have to know how to bounce back during the bad times. At the same time, you need to be able to take action and actually work hard to be able to turn things around. Because that's what matters. You have to be able to actually turn things around and see a difference in business. And yes, that means that you're able to go from down to up and continue to do that whenever you're faced with a challenging situation. So let's take a look at some really inspiring ways you can do that.
Hone In On Your Targeting
First of all, you have to be thinking about your customers at all times. Because if you want to make sure that you can make money and improve your financial situation, you need to attract the right customers. Maybe the reason for your struggles is that you're not targeting the right customers? When this is the case, you'll find that if you can change that, are hone in on your targeting a bit more, you'll have a better chance of turning things around.
Rebrand
Another really strong idea is going to be to look into rebranding. Again, to be able to attract your customers, you should be thinking of ways that you can stand out from your competition, and branding can really help with that. So think about the kind of rebranding process that you may need to take. When you do, you should find that you get a strong return on your investment.
Try A New Marketing Technique
How's your marketing looking lately? If you tend to use the same techniques over and over again, you can't expect to get different results. Instead, you're going to want to think about using a new tactic. But the tactic in question will need to be something that's entirely personal to your business, and what will work for you – and testing things out is the only way to do that.
Refine Your Product Or Service
Sometimes, the reason why you're struggling and not bringing in money, is because your product or service just isn't as strong as it could be. And that can be hard to admit. But if you do want to improve going forwards, you have to be objective. You need to be able to identify your weaknesses in order to become stronger. So really work on your product or service line to improve the areas that are letting you down.
Improve Your Website
Another big improvement that could really increase your sales, revenue, and general custom, is your website. Because if your web design is letting you down, you could be losing customers, and subsequently sales, because of it. By improving your web design, testing new features, and seeing what generally keeps your customers on site is going to help you to not only hold on to those customers, but encourage them to buy from you too.
Reduce Your Costs
And then there are your costs. Because if you're not making an awful lot right now, but your overheads are huge, you have a problem. When you're struggling, you have to react. You can't just leave everything as it is and expect things to just pick up. You have to take action. Reducing your costs or cutting things out completely will help you to stay above board during times when you need to the most.
Hire Better Staff
You should also be sure to get the right staff in place. Because people make a business. So use the right services, like payroll recruitment agency, Portfolio Payroll, to help you do that. When you bring in the right people, your business will be able to head in the right direction. It can take time, but the when you find the best staff, your situation can improve.
Bring In Experts
As a step on from that, you should also look to hire experts. Why? Because you can't do it all – and you can't be an expert in everything from marketing to customer service. But when you hire a marketing agency or outsource your customer service, you will be able to get experts working on each area for you, and you'll have more chance at getting the results you want.
Host An Exciting Event
Sometimes, you just need a bit of excitement to shake up your business. Events can help with that. A successful event not only brings the customers to you and gets them excited about your business, but it's also a great PR opportunity and will generate sales too. So get planning and see what this can do for your business.
Launch A New Product
Finally, you may also want to think about launching a new product. You may think that this is a risky move when you're struggling, but sometimes you have to take risks to make a difference. When what you're currently doing isn't working, you need to change things. Sometimes, you'll find that a new product, even if it's aimed at a new market, is exactly what your business needs to change, grow, and generate the revenue you want.