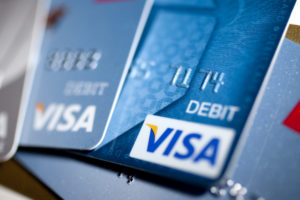 Your first credit card is milestone in being able to stand on your own two feet. Not only can you improve your credit score, making mortgages more available to you, you can afford more bills and groceries each week, and you have plenty of backup cash in storage just in case of an emergency. However, we all know it isn't simply sunshine and roses, so we need to think about the benefits and drawbacks of having a credit card. If you're a young adult or someone older who never got the chance to before, and you're just deciding to invest in a card of your own, here's the biggest things for you to consider.
The Pro: Credit Cards Have Reward Systems
Credit cards, the more you use them, often have rewards for you to use at the end of the week or month. This makes them a lot more useful when it comes to shopping, and provides a little more incentive to use a credit card in a healthy manner. For your first card, looking into the systems each provider offers can require a bit of shopping around (to make sure you can use them for all purchases), so don't make any decisions based on simple want alone!
The amount of different cards there out there means rewards can vary wildly from person to person. For example, with this in mind, you can get a variety of things on your credit card use, such as cashback for the standard types, or free flights for people using a travelling orientated card. It's often a good idea to have more than one card in your possession, as being able to handle more than one at a time shows off how versatile and responsible you can be with money. It also means more rewards!
The Con: Debt Can Pile Up
Let's face it, we can lie to ourselves a lot when it comes to money: 'I need a new TV' or 'A few more dog treats won't hurt!' Even just thinking about the hypotheticals shows off how many different walks of life can bring in some debt when we let ourselves lose control.
At its core, credit is predatory, but that doesn't mean we can't use it safely. With this in mind, we can all agree that debt is a big drawback of using a credit card, and using your available credit too much is dangerous. Even the fact that credit card consolidation loans exist suggests that this is a common habit for people to fall into, so be aware of making excuses for yourself to use your credit card.
Don't let yourself be intimidated by the amount of options there are on the market for getting a credit card. They're there to help you rather than hinder you, and there's no trap for you to fall into when you fully research terms and conditions, and any better alternatives! Balancing a checkbook gets easier and easier when information is so accessible like this.