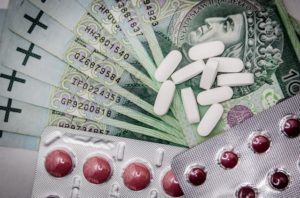 When you're looking for ways to save money, it can be easy to make chops and changes to the things you need in life. There are a lot of expensive areas in life, and the ones at the forefront will usually take precedence over the less important. Of course, though, things like insurance are only less important until you need them. Living without cover for certain areas of your life can be very risky, and to help you understand, this post will be going through some of them. Along with this, it will also be helping you to save some money without cutting them out.
Health And Life
If you've ever been to a hospital before, you probably already understand the great costs which can come with it. Even an ambulance ride could set you back several thousand, and this is before you've been treated. You can't avoid these costs, but, with health insurance, you can have someone else pay for it. Along with high hospital bills, a lot of people fail to consider the costs of their funeral and other arrangements when they pass on. To cover this, companies like lifeinsurancequote.co can be used to provide life insurance to those with dependents. It's always best to start something like life insurance nice and early, as you usually have to save a certain amount before the company will pay anything to your loved ones.
Car
Next, you can start to consider the other important areas in your life. Most people can't live without a tool like their car. You use it to get to work, and you probably use it for other important parts of life, too. But, if you were to have a crash or had your car stolen, you would be left without until buying a new one. Car insurance can protect you from these sorts of issues. In most places, this sort of cover will be a legal requirement, and you will get in trouble without it. You can use comparison sites to find the best value car insurance, but it's also worth shopping around yourself, too.
Home And Possessions
With your car sorted out, you can start to think about the other possessions you own. To start with this, it's best to think about the biggest item you own; your home. In the case of a catastrophic event, like a fire or a storm, you might not be able to afford to repair your home. Along with this, in cases of theft and burglaries, it can be almost impossible to get your hands on the items you've lost. Home and contents insurance can cover this sort of area for you, and websites like www.usa.gov can help you to find the best options. It's important to do plenty of research when you're choosing cover like this, as a lot of the options you have could be very confusing.
Hopefully, this post will give you a good idea of what can be done when you're trying to assess the risks of living without insurance. In most cases, it's best to make sure that you have as much as your life covered as you can. Of course, though, not everyone can afford this sort of expense. So, it could be worth thinking about the most important areas surrounding your life before you choose which options to go for.