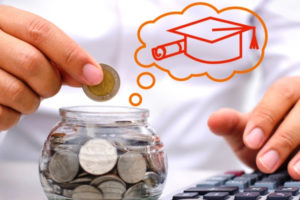 Attending college may be part of the American dream and something that you assumed would be part of your future. The reality is that many prospective students are put off by the harsh realities of the situation. At the beginning of this decade, young people started to question the true value of a college education. The point has been debated in homes all over the country ever since.
Think about what is in it for you
It is absolutely true gaining a qualification at college will give you many opportunities that those who do not attend college miss out on. Statistics show that, in the past, college graduates can expect to earn a higher salary than other employees and they tend to get jobs where they have greater job security. It is easy to see why this is the case. Graduates have spent three or four years attaining skills that are highly valued by employers. They are able to express themselves accurately and confidently in verbal and written communications. They approach life with an analytical and critical attitude but they can also think abstractly.
These skills are not just useful when it comes to getting a job. They are extremely useful attributes in the 'adult' world where the graduates act as consumers, voters and members of society.
Consider the sacrifices that it takes
All of these benefits do come at a cost and the main one is financial. There are several ways of financing your college education and many students take out loans. This would be paid back, gradually, when you graduate and get a job. However, the cost of tuition is rising and there is no longer a guarantee that you will walk out of college and walk into a very highly paid job.
This is when financial problems can set in and settlement loans are a good way of getting through this difficult period before a dream job comes along.
Other students are able to access scholarships, grants, or other financial support and this eases the financial burden, especially in the post-college period.
There are some things that money cannot buy
Perhaps, when viewed at a purely financial level, there is an argument that college is not the best life choice. This is missing the point. The truth is that college provides a young person with life experiences that they would not obtain in any other way.
The freedom of not having to listen to your parents telling you what to do on a daily basis is highly attractive for most 18 and 19-year-olds. You are in charge of your own destiny. You have ultimate freedom before you enter into the confines of a relationship and parenthood where you always have to consider the needs of others.
The world of work is no picnic and comes with psychological pressures that you may not want to deal with at such a young age. College gives you space to 'grow up' at your own pace and become an adult in your own time.