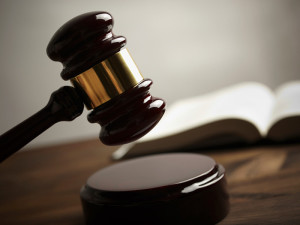 Winning a lawsuit is a huge challenge, but it can be done as long as you have a good plan of action in place. It's all about making sure that you are prepared for the challenge ahead before you even get started. Here are some top ways that will improve your chances of success.
Consider the Costs
Fighting a lawsuit is certainly not cheap, no matter which side of the court you're on. So, you need to consider the costs beforehand. If you don't think that you can afford to go ahead, don't quit just yet. There are many charitable organisations and governments that can help people on low incomes to get justice. No one should have to accept not getting justice just because they're not rich. And if you're pursuing a personal injury claim, you might be able to get pre-settlement funding. This helps you to stay on top of the costs while the court case is still ongoing. It can be a huge help.
Get the Best Lawyer
There is always a temptation to not hire a lawyer. Many people think that they can represent themselves and succeed. But this is not the movies where the little guy beats the big guy. The chances are the person with the better lawyer will win the case. This is not always how it plays out, but it's a bigger factor than most people realise. The best lawyer will be able to give you the expertise, experience and skills they have. When you have those things behind your case pushing it forward, your chances of success increase greatly. So, hire a lawyer that has dealt with cases that are similar to yours in the past. Look at their success rate too.
Get Evidence
If your case relies on you having to prove that another person did something, you need to have evidence to back up what you're claiming. This is how many civil disputes work. If you are pursuing a personal injury claim because someone was responsible for an injury you sustained, evidence is vital. You need to have independent witnesses who can back up your claims. And you also need the testimony of the doctor who treated your injuries. If you don't have those things, then it is simply your word vs your opponent's. And that is always a risky gamble when you're in court.
Prepare for Court
There are many things that can be daunting about appearing in court. Having to speak in front of a judge and present your case is not always the easiest thing in the world. That's why preparation is so vitally important. You can never prepare too much. But you can definitely prepare too little. If you walk into the court without knowing exactly what the plan is and how you're going to present your case, you'll be in trouble. You don't want to do this because it could jeopardise your entire case, and that's not what you want. So, remain calm, and listen to all the advice that your lawyer gives you.