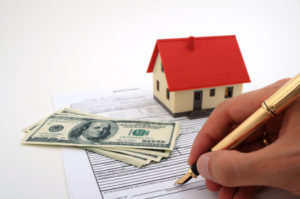 Anyone that invests in property wants to sell it on for a profit. That is rule number one in the real estate investment handbook. Yet, it is something that lots of investors can seem to do for neither love nor money. In fact, thousands of investors in the real estate market end up losing money. Why? They lose money because they don't make the right moves. Selling a property is a like a game of chess, and only the grand masters win. If you want to sharpen your skills, take a look at the following.
Think About The Resale Value
The fact that you have bought the property for X amount of money means you need to upgrade it to get your money back. Houses are like cars in the sense that no one will pay the same amount for it if it is second-hand. The only way to boost the price is to add features that homeowners want and will pay extra for to save them the hassle. For example, a conservatory will add a lot onto the value of your home. But, it saves them from paying for it and having to build one. In the end, everyone's a winner. The trick is to find the features that add money and don't cost a fortune.
Sell It Quickly
Sorry to be the bearer of bad news, but a slow sale isn't good for business. That is bad news because properties don't tend to go that quickly anymore. In fact, some can stay up for sale for months and years. The longer it goes on, the more you have to cut the price. Otherwise, you won't be able to entice a buyer into making a bid. The perceptive among you will understand that you have to sell your home fast to make a profit. A quick sale prevents the sale from going down dramatically. For more info, follow the link above.
Find A Good Realtor
A good realtor is worth their weight in gold. The first thing to note is that they are professionals with skill and experience. So, they know how to sell a property. And, they also know how to spark interest in a property. From your point of view, that is brilliant. It is brilliant because the demand bumps up the cost of the property. When you have a multitude of interested parties, you can start a bidding war. At the end of the war, the one with the most money wins. Can you already see money signs in your eyes?
Choose When To Sell
Just like a chess game, you have to decide when to make the right move. You want to make a move sooner rather than later. At the moment, people are feeling better about their finances. As a result, interest in the housing market is starting to boom again. If you leave it too late, you could miss out on this initial boom. That will leave you with negative equity on a property that you can't sell for years.
These tips won't assure you a profit. But, they will make it more likely to happen.