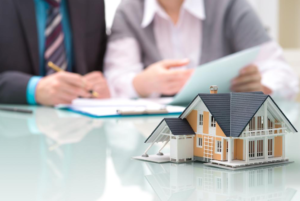 There comes a time in every single person's life where the penny drops and they realise that it could be time to invest in real estate. However, most people have a warped sense of what that actually means and so they start thinking about how they can afford to, the complexities around doing so, the trials and tribulations, the effort and the work involved.
But investing in real estate doesn't have to mean buying a structure. It doesn't have to mean investing in an apartment, flat, house, condo, commercial property or residential space, and it doesn't have to mean fixing up somewhere. You see, real estate does include land, you know. Yeah.
So many people overlook vacant land as an investment, though, which is foolish if you ask us, and here is why:
You Buy It. That's All.
When you invest in a structure, you have to think about renovation works and replacing stuff, which you never have to do with vacant land. You buy the land and you have the land. You don't need to have a knowledge of construction or anything, just an idea of whether the land could be suitable for building on. Simple.
It's So Cheap
Vacant land is so cheap compared to other types of real estate. You could buy a decent chunk of land with the cash that is in your savings right now, probably, and if not, all you have to do is compare personal loans and take the one that you like the look of. That's it, then. There are no other outlays. No structure to pay for, no mortgage to battle, taxes are teeny-tiny, and so is insurance, if you want to have insurance.
No Hassle Whatsoever
The thing with investing in vacant land is, well, it's vacant. That means there are no tenants you have to chase up because their rent is late. You don't need to pay an agent any maintenance fees or get a gardener or a plumber or anything. No. Vacant land is the least demanding real estate investment you can possibly make. Period.
Prices Can Only Increase
Your options with vacant land are endless. Either you can hang on to it and live safe in the knowledge that no one is making any more land, which means your little piece of the earth is only going to become more in demand and demand is good. You could start using it for business purposes, in which there are only a few things to consider. You could even seek out some planning permission and watch as the value skyrockets, and we mean skyrockets, and that's without even having to put a nail in anything. Whatever you fancy, you can do.
Earn An Income
The thing with vacant land is, you always have options on how to generate money. Think about it. You could turn it into a campsite, you could rent out some of it to a telephone company to erect a mast or a farmer who wants some grazing grounds. Maybe there is an energy company sniffing around. If it's wind power, then you can go online and see exactly how much wind your land gets. If it's solar, then you're an option so long as you aren't covered by a giant canopy. Money, money, money.