By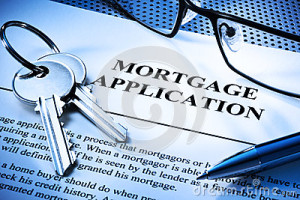 You've heard it all before; buying a house is the biggest investment that you'll ever make. This statement is usually followed by tips on what to look for in a house, how to get it assessed and how to choose a good neighbourhood. All of which is very important, but what about tips on how not to mess up your mortgage? You'd be surprised at the number of ways in which your mortgage can go wrong, from unwittingly locking yourself into high interest rates to scuppering your approval chances before you even begin your search.
Here are four common mistakes people make when applying for mortgages – and how to avoid them:
1)     Job-hopping
Our grandparents and parents might recoil in horror at the frequency with which we now change our jobs, but job-hopping is the norm these days. Unfortunately, while society deems it perfectly acceptable, lenders do not. They like to see a little stability before they put hundreds of thousands of dollars at risk. According to MSN Real Estate, lenders will consider you a bigger risk if you swop your industry for another (for example, if you go from mining engineering to freelance graphic design), than if you simply change companies. However, even this simple move is best deferred until all the documents have been signed, sealed and delivered.
2)     Skipping the pre-approval process
Pre-approval is not a guarantee that you will get a mortgage; but it does significantly improve your chances. Pre-approval is better than pre-qualification because your finances are vetted more thoroughly (Mike Sheridan – realtor.com). Pre-approval considers your credit record, employment history, debt, and assets. If you don't meet pre-approval requirements you can bet that you won't meet mortgage approval requirements. If you are pre-approved, you are also more likely to close a sale because sellers will know that you're not just wasting their time and that the chances of you not qualifying for finance are slim.
3)     Going with the first lender that comes your way
You wouldn't buy the very first house you see without comparing it to several others, would you? So why would you choose the first lender you visit without comparing it against others? While lenders have to operate within certain regulations, their services still differ widely. You should visit three to five lenders and get quotes so that you can compare everything from interest rates to closing costs.
4)     Not locking in your mortgage rate
Mortgage rates fluctuate on a daily base; a favourable rate today might rise to an unfavourable rate tomorrow. You can wait about and gamble on locking in at the right time, but if you dither long enough you risk losing everything.
In an article for Fox Business, Kayleigh Kulp cites mortgage expert Polyana da Costa, who says that different lenders have different relock policies, which is another reason you need to shop around before you commit. Basically, the favourability of your rate could depend on you choosing the right lender.
Buying a home certainly is a major financial commitment, so it makes sense to do all that you can to ensure that you get the best financing possible. This requires research on your part, and perhaps a little advice from a home loan expert.
Sandy Cosser writes for a South African-based personal financial services provider that specialises in home loans, pre-approvals, bond calculators and second bonds.