By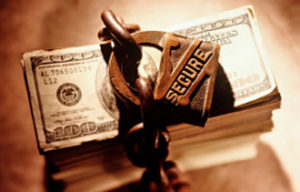 For many people, financial security is something that always seems to be just out of reach. And while there is no doubt that it cannot be achieved overnight (unless you have a big lottery win) paving the road to financial security is something that you should be aiming for your entire life. Ultimately, it is all about getting into some good habits and making some savvy decisions. So, here a few financial points that you should consider whatever point of life you are at.
Recognize Yourself as Your Biggest Asset
Developing your skills, knowledge and experience will stand you in good stead when it comes to your financial future. You never know when you may need to call on these things that you have learned over the years. Rather than squirreling away that extra bit of money every month, you will be far better off treating yourself as an investment. So you could decide to complete a course or have some lessons in something instead.
Set Short-term Goals
Many people have long-term financial goals that they aim to achieve, but it is impossible to predict what twists and turns your life will take. Instead, you should choose some measurable and attainable short-term goals to focus your time on. As an example, you could aim to pay off your credit card debt. Make sure that you set a specific time limit on this, as you are much more likely to enjoy success if you do this rather than letting it drag on indefinitely.
Become Financially Literate
Saving money every month is obviously a good habit to get into, but it is not helping you to become financially literate. For example, have you done the necessary research that tells you that this account is giving you the best return on your investment? Are you aware of the other investment opportunities that are out there? People who keep up with the finer details of finances are much more likely to enjoy financial security in the future.
Keep an Eye on Your Lifestyle Costs
Making sure that you aren't living beyond your means is one of the best habits you can get into during your life. The best way of doing this is by keeping a close eye on your expenses. Write out a list of your regular outgoings so you can decide whether or not there are any savings that can be made. As your living situation changes and your expenses adjust, it is important that you reassess and reapportion your expenses.
Don't Borrow to Finance a Lifestyle
If you decide that you want to start a business, you may well find that you need to borrow some money to finance your venture. This is an example of a calculated financial risk. If you want to buy a new car, you shouldn't be racking up credit card debt in order to do this as this will never stand you in good stead in the future. Not buying what you can't afford is one of the most important financial lessons you can learn.