By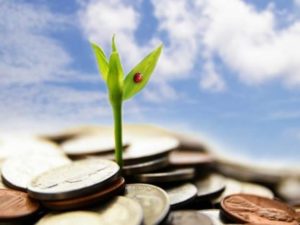 Saving money seems easy enough on paper; you just put aside a certain chunk of your monthly income and don't touch it until or unless there's a special occasion for it.
The only problem is that theory and reality aren't always the same thing, and there are many subconscious lifestyle habits and attitudes that can sabotage our money-saving efforts.
Here are a few questions to help you get a better sense of perspective on your spending, and to improve your saving habits.
What are my real financial goals?
The first question to answer is "what are my real financial goals?" It's easy to get side-tracked when you have no clear idea of what you're actually putting your savings aside for. When you've got a lump-sum of money in a savings account, or a handy chunk of capital at hand via a company such as https://smallbusinessloans.co/, it's easy to feel artificially wealthy and become complacent about your financial goals.
Without a clear purpose attached to your savings, however, any vaguely interesting investment opportunity can suddenly seem like a fair reason to dip into them.
If, on the other hand, you know that you've got a specific amount of money set aside for a specific purpose – buying a new car, for example – you'll not only know to leave that money alone until it's time to go car shopping, but you'll be more motivated to regularly add to your savings. After all, you'll be excited by the prospect of getting in your new ride.
Is there a cheaper way I could get this done?
There are certain expenses which we need to accept during the course of day-to-day life. Some of these will be personal, such as an internet connection, or clothes and grocery shopping. Others will be professional – such as web hosting, budgeting software, or transport fees for the commute in to work.
But while these expenses generally can't be avoided – that doesn't mean they can't be reduced. Take a mental inventory of everything that you regularly spend money on, and ask yourself whether there's a cheaper way you can achieve the same benefit.
Perhaps you could cut your internet bill in half with a rival service provider.
Am I conscious of what's actually happens to my money?
Often, if we're not used to budgeting meticulously, we'll end up "bleeding" money in different ways, without even being conscious of it. This can happen, for example, if you regularly grab a coffee on the way to work, or eat out on a regular basis.
What may seem like a small expense here and there can rapidly add up and become a real source of undiagnosed financial strain.
It's worth looking at your bank statements and making a note of just how much money you really do spend on "invisible" costs like cups of coffee. When you've identified an area where you're spending far more than you'd like to be, you can work on sealing-up the "leaks".
Is any of my spending purely habit driven?
Habit is a powerful thing, and spending can often be triggered by subconscious manipulation. That's one of the great secrets of the advertising industry, after all.
If you're the kind of person who's prone to frequent impulse-buying and suspect purchases, ask yourself; how many of these purchases are really improving my quality of life, and how many are just empty spending, inspired by a shopping habit?
Ultimately, if you're spending substantial amounts of money without any real benefit over time, you should work on re-programming that habit loop.