By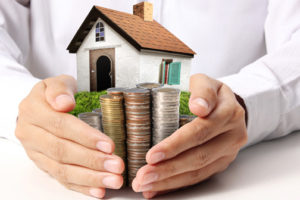 Every individual dreams of purchasing their own home. A safe place where they might want to raise a family, or look after their parents. While the rising cost of real estate often dissuades people from the task, it's important to remember that with the help of a home loan, your dream home is no longer just a distant hope that won't be fulfilled.
If you're hoping to realise your ultimate dream of owning a home, let's take a look at a few steps that will help you along your journey.
1. Get Your Priorities in Order
Before you even start looking for a house, it's important that you understand what you're looking for. Do you want a home that's in the middle of the city where you work, or do you want something that's a bit quieter and closer to your hometown? Think about whether you want a large house with a garden or park nearby, or if you're content with a smaller home with a good view. Figure out what is most important for you to have in your home. This makes the selection process much easier.
2. Outline Your Budget
Whether you're funding the house by yourself or applying for a loan, it's important that you have an estimate of how much you can afford to spend on a home. Even if you do take out a loan, you'll have to factor in the EMIs that you will have to repay into your monthly budget. For a better understanding of what you can afford every month, you can use an online home loan EMI calculator. Once you have your budget and priorities in order, you'll be able to find a home that meets your needs.
3. Create a Shortlist
The house-hunting process is generally quite a long-drawn one. You may see several houses before you find one that you truly identify with. If you're lucky, you may like a home the instant you walk in and see it. However, this isn't always the case. Once you've seen a wide selection of houses, you should make a list of the ones that you would definitely consider buying. Then you can list out the pros and cons of each home before making your final decision.
4. Find Financing
Unless you've won the lottery or you've been saving incredibly well over the last few years, you'll probably require a loan to cover the cost of your new home. There are a number of loan options available to you, and you will need to find one that fits your needs. Depending on your requirements, you could find a loan that offers higher financing, better interest rates, or quicker disbursals. You could also use a home loan calculator to find out the kind of EMIs you would be required to pay based on the interest rates being offered.
5. Budget for Your EMIs
Now that you've found your perfect home and got a loan to finance it, it's a good idea to come up with a repayment plan. You may have to readjust your monthly budget to factor in your EMIs and curb your expenditure a little. Of course, it goes without saying that you should also ensure you put away some amount of your savings for any financial emergencies that may come your way.
With our 5 quick tips, you could soon be on your way to finding your dream home and settling down with your family. Remember, a home loan doesn't have to be a burden, it could be the stepping stone that helps you achieve your dreams.