By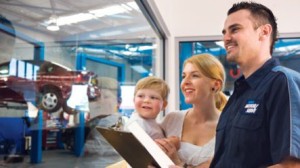 When times are hard and money is short, borrowing from a bank or loan company can often seem like the only way out of a deep hole. While there are a number of different financial options available, one of the fastest growing in popularity is the logbook loan, an agreement that is secured against the value of the owner's vehicle. Quick and simple, it is little wonder that so many people turn to their logbooks in search of extra money.
Valid purely for those who own a vehicle, a logbook loan is a tempting way out of debt, as a person's financial history is seldom taken into account before a loan is approved, even those with a bad credit rating can be considered as eligible for credit. For those lucky enough to find a reputable lender, the benefits of a genuine logbook loan can be far-reaching; local lenders are particularly convenient, especially when it comes to taking a vehicle to the credit centre for assessment. Genuine lenders will also have their terms and conditions set out in black and white, making it easy for those seeking a loan to know exactly where they stand.
As with all loans, though, there is a certain element of risk involved when applying for any new logbook loan. The biggest risk is, of course, applying for a loan with the wrong company. For every genuine loan company out there, they may be twice as many that are simply looking to make money out of the misfortune of the vulnerable. These companies are more likely to offer a loan without first assessing the claimant's outgoings, or the likelihood of them being able to make repayments; this leaves a person at an increased risk of losing their vehicle and spiralling even further into debt.
Top tips
While there are some genuine, reputable companies willing to help, there are also a similar number of companies who are simply keen to make money. The key to sourcing a reliable logbook loan is research, and plenty of it. Those considering a logbook loan should keep an eye out for the best rates, including the annual percentage rate and the minimum payment requirements, and be sure to familiarise themselves with the loan's terms and conditions before signing on that dotted line. It's important to understand exactly what needs to be adhered to – for example, what is at stake if the loan's repayments are not met?
It is also essential that those in search of a loan research reputable companies. Family, friends, colleagues and acquaintances may be able to recommend those that they have used, while online financial forums are a great source of information and advice. For those who are unsure, it is important to seek financial advice before speaking to any loan companies. It is a good idea to be wary of any companies that are willing to offer a loan without asking any questions; while it may seem much simpler at the time, these are often the organizations who only have their own interests at heart.
Finally, a spreadsheet of monthly outgoings is a fantastic way of analysing spending, ensuring a loan can be repaid at the agreed rate. Following these handy hints, as well as applying common sense, can ensure that taking out a logbook loan isn't a nasty experience.