By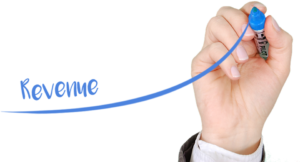 If you run a company, you probably want it to grow as quickly as possible. But that's not always as easy to do as it sounds. Any kind of business growth should be celebrated. If it's not happening quickly enough, don't rush into anything rash because you could end up making the situation worse rather than better.
However, there are some positive steps you can take to help your business grow in a way that's both sustainable and fast. Read on now to find out what these tips are and how they can have an impact on the growth of your company.
Establish Your Revenue Sources
You need to have a clear plan for where your money is going to come from when you run a business. You can't expect things to just fall into place if your revenue sources are not properly nailed down. That just won't happen. So, give some thought to what you should do to secure your revenue sources. Solidify your plans and make it clear how you want your business to cope with the challenges that stand in your way of exploiting those sources of revenue. It's essential to get this right if you want your business to grow.
Hire Good People
The people that power your business are its employees. These people need to be the right individuals doing the right jobs if you want to do well. No business grows fast without the right people onboard. Business is all about people and personalities. They'll be working away behind the scenes even if customers and clients don't see much of them. So, you need to hire good people with the right talents and proficiencies if you want to get ahead and do well. The better your employees are, the easier it will be to grow your small business.
Seek Professional Support
Sometimes, you need to get help from the best if you want to grow and expand. There is nothing wrong with seeking this kind of help, and it doesn't suggest that you don't know what you're doing either. Instead, it's about getting help from people with more experience and tips to share with you. You could take a course like Learn Build Earn to learn tips from people who know what they're talking about. It's something that you should definitely start to look into if you want to get better and expand your horizons.
Be Careful with Risks
There are some risks that you simply can't afford to take in the world of business. But on the other hand, running a business is all about taking risks. There is no way forward without risk-taking. It's all about getting that balance right, and making sure that the risks you take are always measured and calculated. Failing to do that will just lead to disaster for your business, and I'm sure that's not something that you will want to deal with. You will experience far fewer setbacks in business if you don't take risks that simply aren't necessary.
Learn How to Adapt to New Challenges
You're going to have to be able to adapt if you want to succeed as a small business owner. This is always the way it has been, and nothing has changed. This might be frustrating for you because no one really likes changes. But if you learn to be more adaptable in each way you conduct business, you will move in the right direction and become better able to deal with the ups and downs of running a company. Don't be so restrained and uptight when it comes to running your business. Be more open to new opportunities that take you in new and interesting directions.
Stay a Step Ahead
Staying a step ahead of the game is really important for business owners. When you are on top of things and able to see what's coming round the corner next, your business will be in far better shape. You won't be taken by surprise, and you won't be able to be tripped up quite so easily when you are a step ahead of your rivals and the trends in the market. You have to be ahead when you are trying to maintain your market share and expand it at a rapid rate. The more you know, the better you will be at finding success.
If you use these tips and put them into practice when managing your business and guiding it towards success, you will be able to make sure that you grow your business faster.