By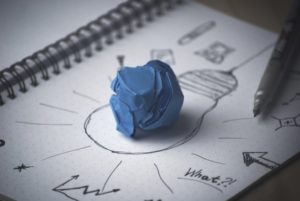 There's a misconception about entrepreneurs that need to be eradicated. It's the one of the genius leader, the one who can come up with a genius idea, usually thanks to their one track mind. In reality, small business owners don't need to be specialists in anything; indeed, it's probably better if they're not. What they do need to be are all-rounders, able to do a lot of things well, rather than just one thing like an expert. Below, we take a look at a few of the areas that every small business owner needs to have at least a passing familiarity with, and a willingness to learn about.
Dealing with the Public
Your business depends on the public. Without people buying your products and using your services, there is no business. As such, you need to learn how to handle the complex nature of "the public"; a public that is often demanding, and full complaints; though of course, also filled with happy, pleasant people. If you've never had to deal with the public, you'd be well advised to put yourself in front of house – that is, if you're normally behind the scenes – to see what they can be like first hand.
Being the Boss
If you've hired a team of staff, then you're no longer an entrepreneur: you're a leader. And as a leader, you need to know how to handle underperforming employees, office complaints and arguments, as well as all the logistical issues that go into staffing, such as rota planning, covering sick days, and managing staff holidays. For the personal skills needed to be the boss of a productive staff, learn from the experts. For the logistical side, you can use rota and holiday management software to make your job easier. If your staff are well-prepared and productive, then your company will have the best chance of being a success.
Marketing and Advertising
Once upon a time, it's possible that your business may have been able to be successful without much marketing or advertising. Alas, those days have long gone; now, you need to commit considerable resources to your marketing campaign and be advertising in a variety of mediums (print, online, etc). No-one's expecting you to come up with the world's greatest advertising campaign, but you should understand what works and what doesn't.
Inspiring, Productive
The company, especially in the early days, isn't anything overly abstract: it's you. The quality and success of your business will rest on your ability to be an inspirational and productive worker. While there are a lot of tasks to take care of, it's important that you're always well rested and able to deliver your best work.
What To Outsource
Finally, remember that you don't need to do everything on your own, and you don't need always to give your staff tasks. Outsourcing will be an invaluable tool for your business, especially when it comes to repetitive and specialist tasks. Use it wisely, and you'll be bringing the best on board to your company.