By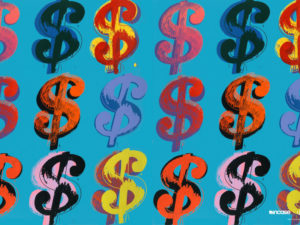 Innovation has caught up with the rigid and highly lucrative business models used by bankers and insurance companies worldwide for decades. Today these financial models are being challenged by a vast diversity of what is known as "fintech" innovations coming from all sides of the ballpark including, but not limited to, crowdfunding, peer-to-peer lending, mobile payments, bitcoin, robo-advisers and more which offer a wide range of possibilities to consumers seeking credit card relief. .
However, the adoption of new financial technologies doesn't necessarily mean that the business models of the financial industry will be disrupted, only that more options are available with which to create business transactions using new technologies. In the past, the financial institutions and their financial services have been unscathed by the evolution of technological innovations as was the case during the 90s with direct banks and digicash which never got off the ground. In part, this trend is due to the regulatory nature of traditional finance. Today, there are many options available to consumers looking for lower rates and debt relief.
The latest report published by the World Economic Forum may hold the key to the transformation of the financing industry after interviewing dozens of financial strategists and industry experts from international organizations who discussed the future of the financial sector with top fintech innovators. The results of this research suggest that the bigwigs of financial services might restructure their models and are looking into new ways of rethinking the fundamentals.
The following fintech effects may be the new game-changers in the financial sector:
1. Launching specialized products and services
In the past, innovators focused on replicating the entire banking system. However, these models could only be adopted by consumers who were high-flying new tech adopters or those high-efficiency conscious. This scenario has changed in recent times to allow customers' needs and industry profitability to meet at a cross section where consumers from multiple devices can access the best and most valuable industry products by consumers from multiple devices. One perfect example of this shows how money transfers can be made across any boundaries in a matter of minutes, where it used to take several days and very high fees. The UK company Tansferwise, which has reached the US market as well, is an industry leader introducing an innovative network between banks that allows transfers to become more readily accessible and at a lower cost to consumers. Transferwise oversees the remittance of more than $600 million each month. In the US, the company Zelle is an example of a money remittance business model by which money transfers within the US can be made from any place using email accounts as its security exchange base through an app.
2. The automation process of commodities
Technical progress has made it possible to automate manual processes that have traditionally been very cost intensive and only available to industry magnate. New customer groups now have access to services once reserved for just a few. The automation of wealth management services has made this possible with robo-advisers for such companies as Wealthfront and Nutmeg who offer investment advice and strategies to reduce taxes through an online portal accessible to anyone who registers with the site. The outcome of this innovation has made it possible for the younger and less wealthy consumer to be informed and acquire knowledge about investment and tax minimization that was once only for the elite consumer with high stakes. Everyday regular consumers can receive the advice and support they need for credit relief and therefore increase their savings and credit efforts to an upper stratum eventually becoming eligible to enter the high-rollers' game.
3. Big data strategies
Bankers and insurers make decisions based on consumers' credit scores, driving records, and health conditions before lending money or opening a policy. However, mobile devices are now able to stream real-time data making it possible to access new data to support financial decision-making. For instance, the creditworthiness of a customer is now also based on the social media analyses made by companies like Friendly Score, which provide additional data about businesses and individuals. If a business receives much traffic, or visits to its website, likes on its FB page or has many great reviews, this is an indication that the company is well respected and perceived in the community and industry where it operates. This information may influence the decision-making process of lenders for customers seeking credit relief as they are deemed a lower risk by their outstanding social media presence.
To offer customers better prices and help policyholders make sound decisions, Oscar, a new type of health insurance provider offers its clients a free fitness tracker that rewards them for choosing a lower risk management lifestyle by choosing the treadmill over the couch with monetary incentives in the form of rebates for premium payments.
4. Low-capital-platform-based
By connecting buyers and sellers over a digital platform, companies like Uber and Airbnb have made exponential capital growth while their initial startup costs have been simply flat. Noticing this capital-efficient business model, financial innovators and top US marketplace lenders like the Lending Club and Prosper, have seen their consumer credit and loans originations more than double in the past two to three years. Impressively, the Lending Club alone issued $3.5 billion in loans in 2013, making it the fastest growing consumer lending platform in the marketplace. An estimated $1 trillion in consumer credit relief will be issued globally by 2015 according to Foundation Capital Analysts. What is more outstanding is that these companies have not put forth any of their capital to achieve this exponential growth. Their service provides a setting where lenders and consumers in search of better rates for credit relief meet with a wide range of financial institutions such as hedge funds looking to make investments.
A similar landscape is seen in the crowdfunding platforms that have topped the digital marketplace of possibilities for businesses looking for seed capital. In these platforms an array of investors and start-ups looking to match their goals allow the crowd to help them make the funding decisions that will, in turn, give investors a piece of the pie.
5. Collaboration between the old and new
Innovators are usually perceived as disruptors of an industry instead of complementary of it. However, this is not the case with fintech innovations. Fintech investors are seeing how they can compete with industry leaders in specific areas using different strategies while being backed up by the scale and infrastructure of traditional financial institutions. On their part, conventional financial institutions realize the advantage of collaborating with new technologies in their industry. New developments and research offer a broader perspective on how the two can work together for a better customer service experience and lower risks. An example of this synergistic relationship is ApplePay which became a top fintech innovation in recent times working with Visa and MasterCard through a payment network. Likewise, regional banks are joining forces with marketplace lenders to meet their customers' needs when they can't provide loans for them, and thus, lower the risk of losing customers to other financial institutions.
While fintech innovators are more than just industry disruptors, only time will tell how they will force the traditional banking and financial services industry to change. As a result, consumers will be the ones to benefit as their needs are met at a higher pace and their knowledge base and accessibility of services increases. However, the brand names we are accustomed to won't necessarily disappear, especially when they embrace change and learn to collaborate with the intruders.