By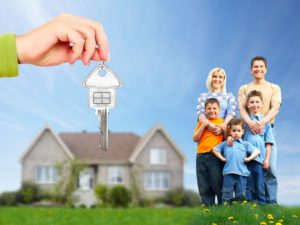 When a person invests in real estate, he or she doesn't go to an auction. Usually, they find a realtor, view a variety of properties, and make a few bids. There is nothing wrong with this method. In fact, it's a tried and tested technique which has provided excellent results on many occasions. But, that doesn't mean that an investor only has one path to walk. Regardless of how you feel, auctions provide a range of benefits which make them a no-brainer. For the non-believers, below are the reasons why they are great places to find cheap properties.
Seller's Circumstances
No one likes to address this topic, but the conditions of the seller play a significant role in the price. Anyone who can afford to wait doesn't have to go to auction. Instead, they can put their house up for sale and go through the normal channels. By definition, people at auction can't do the same thing. They either have to make a quick sale for financial reasons or have gone bankrupt. Again, it isn't nice to admit, but this is an opportunity. Because people need an immediate injection of cash, they will accept lower offers and you can pick up a bargain. Sometimes, the bank will set the price and that will reduce the value further.
Less Popular
There is no doubt that the majority of people use the method above to find an investment property. Therefore, auctions are less attractive and not as well frequented. The reason this is important is due to a lack of competition. If there are fewer people at an auction, the price is bound to stay steady. When that happens, you pay less for the building than normal. Yes, auctions are usually packed, but not every person bids on every lot. For the most part, you will have competition from one or two people and that will keep the price low.
Perceived Risks
Another reason an average investor stays away from traditional and online auctions is the risk factor. In their eyes, the negatives outweigh the positives. Yes, there are risks and you will have to take a gamble of sorts. Still, the dangers aren't as big as people like to imagine. After all, everything is in document form, signed and accounted for. Plus, there is a description of the house flaws. By reading this, you can get an idea of what to expect. Ultimately, the stigma keeps investors away and increases the chances of a bargain.
Play The Game
Think of an auction like a game of poker. By bluffing the other people in the room, you can keep your cards close to your chest. If they don't know which properties you find appealing, they won't up bid and increase the price. For example, a great trick is to bid on lots which aren't attractive. This will get the ball rolling and people thinking the property is a keeper. When it comes to the one you want to buy, the competition will be less as everyone will have made their bids.
As you can see, an auction is an excellent place to find an investment property.