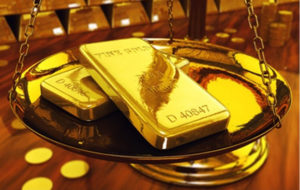 Investing in profitable schemes is a great way to improve your financial conditions and secure your future. However, it is important to carefully plan where you should invest your money. Gold is a safe investment that provides a good value. Whether you want to purchase gold coins or put your money on gold in the stock market, here are some tips that will help you make the most of your investment.
1. Understand Factors that Influence Gold Prices
Gold prices fluctuate with time. Unless you know about the factors that influence the rates, you may not be able to get profits on your investment. Gold is only used for making jewellery and in the electrical market. Since there are almost no industrial uses of gold, its prices in stock market depend on the strength of the currency. The lower the value of the dollar, the higher will be the price of gold. If you fully understand currency market, you can make the right decisions.
2. Determine Whether It Is the Right Time to Invest
Instead of keeping your savings in your bank account, why not invest in a profitable market, such as gold? However, you need to consider whether it is the right time to invest in gold. There is no defined rule to determine the right time for investment, but you should consider current market trends and history of gold prices so that you do not lose your hard-earned money.
3. Choose the Right Dealer
The reliability of the dealer matters the most when it comes to investing in gold. Never go for a gold dealer with a shady background, since it will risk your investment and may create legal problems for you in the future. Not every dealer out there can be trusted. Be careful when choosing a dealer to stay away from scammers. Contact gold bullion dealers for safe investment.
Go through the policies of a dealer before purchasing gold. The selling rates of gold vary with dealers as they define their own policies. Therefore, get in touch to discuss their policy in detail and find out any hidden charges.
4. Stay Away From Rare Coins
Unless you are a pro at investing in gold, you should refrain from investing in rare gold coins. It requires a good insight into the coin industry to make the right choice. Some gold coins may look the same, but their value varies due to different factors. If you want to purchase some rare gold coins, you should hire a professional grading service to determine the current value of coins.
5. Do Not Over Spend
Do not invest all your savings in gold just because you think it will be more profitable. Begin your venture by investing low amounts and then gradually increase your investment with time. It will allow you to understand the market and make decisions that will benefit you in the long run.
6. Do Not Worry Unnecessarily
Gold is a long term investment. Do not panic by day-to-day changes in the gold market, or else you'll end up making the wrong decisions.