By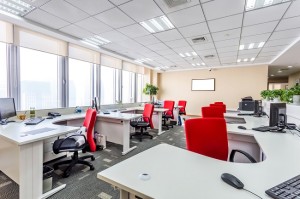 When your business needs office space, you need to consider a lot of things. The decisions you make here are going to affect your finances in the long run. One of the problems here is that you may not know exactly how many things you need to consider here.
The first thing you should do is check your finances. You need to see how much capital you have immediately available. You should work out how much profit you're looking to make in the next few months. You should review your company's credit score to assess your suitability for a business loan. All of these things will be integral to the decision you make.
Here are the things you need to think about when you're deciding to make a move to a new office.
Do you need office space?
Let's say you're a startup company and you're all currently working from home. Obviously, the dream here is to have a nice office space for yourself eventually. Having your own office for your own company is such a thrill. It;s easy to see why people are so eager to get office space. But you need to think about this decision carefully. Do you really need the office space? It can cost quite a bit of money, especially if you're in urban business areas. It may be smarter for you to continue to use your virtual office setup while you save even more money for your business.
Maybe you've already got a company in an office. Why are you considering a new office? If your company has hit a sweet spot of profit recently and you're just buying a new office to splash cash, think twice. Don't go making frivolous purchases! You should really only be moving office if there is a specific problem with your new one. If you're expanding too fast and have employees sharing desks, then it's time to move.
Where should you get your office space?
It's not just about the office itself. The location of the office is extremely important to consider. Let's say you're looking for office space in prestigious business areas like London and New York City. This is a smart decision, in most aspects. But offices in these areas can have quite a hefty price tag. You should consider what profit you stand to make with this move and weigh that against this cost.
Of course, you may not want to go for a slightly cheaper office in a much less desirable location. You may end up in a lease contract that has you stuck in that office for longer than you'd want. In other words, be careful when it comes to compromise. You don't want to get yourself stuck in one place and, as a result, missing opportunities for offices in really prestigious places. Added prestige make it much easier to get business going with potential clients!
Should you buy or rent?
With cost in mind, you should also work out if you're going to buy the space or rent it. On the buying side, it may be much better for you to be the landlord of your office space than some other party. You also won't fall victim to egregious rental rate increases. Some specialized equipment may require you to own the property, too.
Of course, if you don't have the available capital, then you'll have to rent. That, or just keep saving money! Work out what your business can afford and what it deserves. Strike as close a balance of the two as possible.