By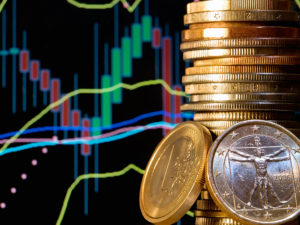 The number one reason why businesses fail is due to finances, or a lack of them, we should say. You've probably heard this statistic before, but it's worth repeating as it's such a significant statistic – within the first year of launching, half of all businesses fail, and all because of a lack of funds. While that statistic may be terrifying if your business is facing financial turmoil, however, the good news is that it is possible to turn things around. Just because your business is struggling financially that doesn't have to mean that it is the end of the line for your venture, it's just a case of thinking outside of the box and being creative.
The fact is that getting your business out of financial turmoil isn't always easy, but if you take note of the advice below, it is possible to get things back on track.
Determine ways to cut costs
The first step that you take should be to determine how you can cut costs. The fact is that it isn't easy to reduce your business's spending, but it is doable, it's just a case of looking at your budget and determining ways that you can cut costs, such as by making your business premises eco-friendly or by utilizing the cloud to help reduce your spending. Look at your current spending, set a price that you would like to reduce your spending too, and then research ways that you can reduce your spending down to that price. It is doable, believe it or not – you may find working with a business mentor or a financial advisor helpful.
Consider how you can boost your budget
If reducing your spending alone isn't enough to save your business, the next step is to find ways to boost your budget. Your business is your baby, and you don't want to see it fail, so it's important to take into account every avenue that you could attempt to go down. How about taking out a small loan to give your business the boost it needs? If you think a loan might help, you can use resources like the Banking.Loans website to look into what you could borrow. Don't want to take out a loan? How about finding an investor for your business or a silent partner perhaps? If you want to ensure that your business succeeds, it is vital that you are smart about the steps that you take.
Ensure your finances stay on track
It is vital that you put a plan in place to ensure that once you have got your business's finances back on track that they stay on track. You don't want the same problem to occur again, so it pays to make sure that you know how to keep your finances on track this time. Whether that means implementing a strict budget and sticking to it or working with a specialist account who can ensure that your business is creating a good profit, it doesn't matter. All that matters is that you monitor your business finances and ensure that everything stays on track.
The fact is that getting things back on track after your business suffers from financial problems isn't easy, but if you take note of the tips and advice above, it is possible to do so and to make a go of things, building a future for your business.