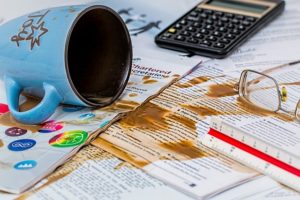 If you drew a graph of everyone's life, you'd find that it's never just a straight line. No one has a straight line constantly moving upwards showing them get more and more successful from the day they're born. Likewise, no one has a line going downwards all the time or staying level. Instead, we all have moments where things are steady, then they get worse, but then they might get better.
The same can be said of any business venture ever. If you're reading this, then I bet you've been a business owner for some time. In the beginning, things were how they are in most businesses; it was steady, and you were just treading water. Then, you found your feet, and things took off. You saw a lot of success, with lots of customers every day. Now, for some reason, everything has gradually come to a halt. Your business is going downhill, and you have no idea why. You're looking for answers, and you've come to the right place.
While every business is different, and your failures could be caused by things specific to you, there are plenty of common reasons that businesses start going south when they used to have a northern trajectory. Take a look at these reasons below, and see if they apply to your company.
You're No Longer The Best
Often, small businesses see initial success because they're the best at what they do. When you started up, you were the only company offering certain services or products in that area. You mopped up the market, and everyone came to you. Naturally, other entrepreneurs see your success and want a piece of it. So, established businesses alter their approach and try to rival what you offer. New businesses pop up trying to compete – and succeeding. In the end, you've now got way more competition, and you're no longer the top dog. Here, you need to alter your approach and start being proactive. Assess your new rivals, figure out their weak points, and use them to your advantage. Don't just do the same thing and expect things to change. People have outsmarted you, it's time to be twice as smart as them.
You're Outdated And Old
A lot of small businesses start failing because they're seen as outdated and old. Online companies may have websites that just don't fit with the times, or don't offer the high level of security that others now do. Retail stores may not have an updated POS system that accepts card or contactless payments. Every business has elements to it that can become outdated and replaced with modern things. Sure, plenty of companies want to try and stay as traditional as possible. I get it, that might be your thing, your USP that makes you different from everyone else. Well, as we already discussed, that USP isn't working anymore. So, you should start thinking about bringing your business into modern times, and also prepare for the future. A tech-savvy business tends to do a lot better than one that's still using outdated methods, machines, and everything else.
You're Offering Things That Are No Longer Desirable
This last point merges in with the second point about being outdated. There, I was talking more from the perspective of technology in that your business isn't modern, it's old. Here, I'm talking more about the products/services you offer. The first point spoke about other businesses offering what you offer, but better. This point is about instances where your product/service just simply isn't desirable to the consumer anymore. The best example of this is a shop that sells a particular type of clothing. Let's take things to the extremes and say you opened a store that sold fur coats. There was a time where this was highly desirable to consumers. Now, real fur is looked down upon and seen as unethical so no one will buy your stuff anymore. The same applies to service-based businesses; a service that was desirable five years ago might not be desirable anymore. I have a potential future example of this with web design companies. Who knows, in a few years there could be software out there that fully builds sites better than any designer can, meaning this service is no longer needed. You get the picture, and the only way you can improve things is to completely change what you're selling. Think of something new and exciting that fits current market trends. Don't force yourself into a small box where you're restricted in what you can do.
The bad news is; your business is going downhill because of one of these reasons (or all of them). The good news is; you can fix things and start that upward curve on your success graph once more!