By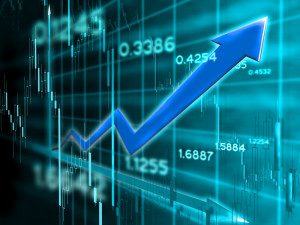 iFOREX is an established online trading platform. Though its establishment was in the year 1996, the venture into the online trading had its launch in 2004.The trading platform was developed by like-minded bankers and Forex traders and has ever since grown to be a recognized and respected firm in its industry of operation. Regulated in Europe by the CYSEC and PSZAF, iFOREX is one company that still has much to offer to the finance world. This review on IFOREX will expound on its financial impact.
Much as iFOREX specializes in the commodity and index trading, it also has a lot to present in the trade of currency pairs. Forex markets to much surprise are ten times larger than stock markets. And iFOREX has not been left behind in this progress. It offers and still continues to offer trade in currency pairs ranging from the exotic currencies to the least popular ones in the market.
The Best Sides of iFOREX
iFOREX offers three trading platforms to its customers. These include the Fxnetplatform, web based trading platform, and the mobile platform. The mobile trading platform, which is the newest, offers customers with an integrated trading experience while on the move. And with the revamping of the platform, customers are promised a serene trading experience like no other.
iFOREX presents customers with an up to date analysis of the financial markets on a daily basis. Furthermore, forecasts to that regard will enable you make better choices when it comes to trading. To add on, with its account managers, a user can be sure of proper assistance and account management. You are provided with advisory services and have a 24-hour support system in place for your inquiries. You, therefore, have 24 hour trading from Sunday night to Friday night, accompanied by trading support.
Financial benefits of trading with iFOREX compared to other trading platforms are as follows:
You enjoy liquidity and connections to the global financial market. You will have access to international markets andcan make use of resources provided for global liquidity whenever you feel like.
You are provided with a clear view of trading and the costs associated. Like any trading venture, transparency is desired. iFOREX does not have hidden fees. Furthermore, when trading, you can hedge and have future profits payments alongside a customized leverage.
You are assured of a continued development in technology to help with risk management. This is especially so when the markets hit volatile situations. Apart from the technological advancements, the trading platform features timely margin protection. To add on, there are risk management precautions put in place to ensure that a negative balance in your account is avoided.
Overall, review on iFOREX shows that it is a trading platform that has much to offer to the financial world. It has an upright technological improvement and applications with vast currencies traded on a daily basis. Furthermore, proper precautions are put in place so that you may enjoy your trading experience. Also, the transparency of the trading and the viable financial forecasts present a customer with much-needed information to make decisions. This trading platform is definitely the one to watch in the coming years.