By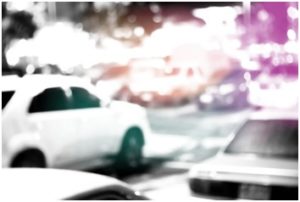 Your car is perhaps proof that you're one step closer to your financial independence. However, sometimes you just can't help but loaning your first car. Loans of course have their respective advantages and disadvantages, and they sometimes play a big role in determining just how your first purchase affects your overall financial situation. Before you decide to do that, however, always remember to have these considerations in mind when purchasing your first car.
Budget Counts
Chances are, you're going to want a certain car immediately, especially when you get your loan approved. This is why sometimes we tend to immediately go for the dream car by the time we have the loan ready. Try to avoid this. Remember, you can't take the car home if you can't exactly pay for it.
● Let the rule of thumb be that you can't spend more than 25-percent of your income for the cars you have at home. This amount should include everything about the car, including insurance and fuel.
● Try your best to calculate just how much your new car will be affecting your income. If it takes up more than 25-percent of your expenses, now might be a good time to re-assess the kind of car you want.
● Remember, if you have to suffer financially to get your car, then you're doing the wrong thing. After all, you're not supposed to suffer in the first place. Find a car with a budget you can adjust.
What Car, Finance Wise?
When we choose cars, we normally pay attention to the kinds of models we need or our preference based on family size. However, perhaps a more important consideration is just what kind of car do we need, based on the kind of finances we have? For instance:
● Certified Pre-Owned (CPO) cars are becoming the more go-to option nowadays thanks to a wide number of lease returns. This means cars more than three years of age are becoming on sale. Three years is actually not bad, considering car depreciation values. There are cheaper CPO cars as well, so make sure you take this into account as well.
● Used cars, however, tend to have a shorter warranty period and a higher interest rate. You also wouldn't know the full history of the car in question. However, you may be getting your money's worth, because it can be extremely cheaper than CPO cars.
● Leased cars are probably going to help you secure an upscale car for your budget. However, you don't get to own the car immediately, and would instead have to pay for it with set terms. Be careful about these terms, though, as they also tend to have strict penalties.
● Brand new cars can be an option for you, though chances are you'd get a car with lesser features based on your budget. Getting this would also mean you have a lower interest rate and full warranty, though. Sometimes, dealerships even offer maintenance and assistance.
CPOs tend to be the go-to choice of a lot of people, since the vehicles that are marked CPO tend to be quite cheaper. Sometimes, these cars also have some duration of warranty left as well.
Narrow It Down Further
Chances are, you're going to have a selection of cars you want based on the budget you have. You may want to write a shorter list, though, because you have to know by now that there are potentially more expenses that you should expect. You have to take into account maintenance options, fuel, and other expenses you would have with the car. With these in mind, you also have to:
● If your automaker has a website, try to visit it and compare the specs of your car with reviews from other websites. Take note of the features that matter most to you, so you can narrow down your list of prospective cars.
● Take note of what's called the MSRP, or the manufacturer's suggested retail prices and take note of invoice prices as well.
● You may want to check the local inventories of your dealership and find out which of these selected cars are in your local vicinity.
● Try to choose the cars that would at least be 5-percent less than the monthly budget you have. This 5-percent will more or less go for repairs, insurance, maintenance, and gasoline.
Be sure to print out or save images of the web pages with important information about the cars you like. Don't just go to the dealership yet, though.
Ownership Costs Matter
With your short list at hand, try to create estimate costs for each of them and try to see if they fit your budget. There are websites such as Kelley Blue Book (kbb.com) or Edmunds (edmunds.com) that have ownership costs in the area, so you can at least narrow your choices down.
● If you want, you can also make a personal calculation for better accuracy. Assess the miles you drive per year, and try to obtain a quote on insurance on the cars you may want to buy. Give the insurance agents the model and make, trim level, and even the engine just to get an exact quote.
● You should also get to learn the invoice price, wholesale price, the MSR, and the asking price whenever applicable. Check third party websites for invoice prices, and while they may not be extremely accurate, try to negotiate for one that is close to what those websites indicate. This is of course, before applying any discounts.
● The next step be you researching all the possible discounts you can get. There are a ton of ads promoting cash-back deals, or discounts to military members, students, and even credit union members. These discounts can also be stacked alongside the cash-back rebates if your preferred model has them.
Secure The Financing Before Visiting Dealers
Remember that dealers want to coordinate your car loan because they also receive a commission on the loans they get to manage. This means you have to secure financing immediately from credit unions or banks in advance, just so you could compare their loans to what the dealership offers.
● A lot of credit people and unions tend to be open to people living in their communities, so this means you don't necessarily have to be a part of a certain industry or company to join. Credit unions are good options because they tend to have rates that are a few percentage points lower than banks. You may click here for more information about credit people.
● You should also remember that dealerships don't always offer good deals, no matter how attractive they are. Only about a fraction of car buyers even get to qualify for low-interest deals, which means your chances of getting in on it are low.
● Even if you do get to qualify for the rate, you may be better off with your credit union or bank. Always remember, if you feel like you're stuck with your finances at this point, it's not bad to get a consultation with an expert.
Conclusion
Purchasing your first car is an extremely big financial risk which has its advantages and disadvantages. Loans are always a good option if you can't purchase your car for the full price, but always remember the considerations above before purchasing a car. Always consider the loan as part of your long-term financial plans. What about you? What do you think are other factors when purchasing a car for the first time?