By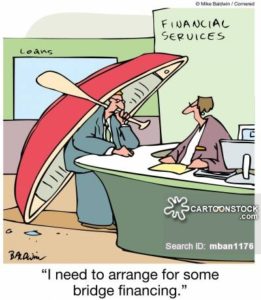 In buying new properties, individuals eye bridging loans as their first option. This is especially applicable if they don't have the required cash yet. Most of the home buyers choose to avail this type of loan because of the fast processing time compared with other loans that need longer waiting time. The best thing about bridging finance is that you can also use it for business purposes.
Bridging Loan for Business
A business can take full advantage of a bridging loan to ensure smooth-sailing business operations for a definite period. A specific business can avail this type of loan depending on the overall value of the business' office and premises. The sum that will be loaned can be used to tide the company over a specific time. Acquiring the appropriate bridging loan for your business lets, you enjoy the benefits and advantages.
For instance, it can cost more compared with other loans if you commit these common mistakes in applying for fast bridging loans.
Unable to Clarify the Details of the Interest Rates
One of the most significant deciding factors, whether you'll pursue a loan or not, is the interest rate. It can also determine how expensive and costly a loan can be. To avoid having a problem, don't sign up for a loan that incurs a higher interest rate. It will surely be a burden that is hard to handle.
It's best if you will canvas first for the best terms and most affordable loan for your business. You might think that you know how to calculate your interest rates, but most often you don't. Before signing a contract, make sure that you can compute and double check for the interest that it'll incur over the months or years of loan payment. Remember, the interest rate varies, and it could depend on how an individual or business handle their finances. The interest rate can be compounded over time if payments are delayed. If you came across a bridging finance provider, talk with their professional bridging loan broker to know the available options for you.
Unaware of Hidden Charges
When dealing with bridge financing, you need to consider the origination fees. Most lenders charge borrowers with charge origination fees which are deductible to the original loan amount. The cost can have a significant impact on the interest rate you are paying, depending on the amount of money borrowed. The concept is similar to ATM fees that seem like a very minimal amount but can cost you big over the long run.
When borrowing bridging loan fast processing and releasing, be aware of all the accompanying fees along with the capital infusion. These fees can include the application fees, contract fees, processing fees, and other kinds of fees set by the lender. Carefully consider your options to avoid unsettled and delayed payments.
Opportunity Cost as Real Cost
Most banks take up to half a month to review a loan application either by an individual or commercial. After approval, there is still a waiting time for the actual release of the fund for the loan.
Treat time as money. Look for reputable lenders who can move and process your application at the speed of today's business. Choose a lender who can streamline the application process so you can spend your time on other important things.
Intangible Costs for Short Term Loan
In bridging loans, your loan amount and payment terms matter. Some companies that are in need of working capital are availing smaller amounts and paying it within a short period.
In this kind of situation, the interest rate is not that significant since the amount borrowed is small and paid back quickly, such sort of financing would not provide the substantial amortization costs that are accrued on loans accrued in the more extended payment period.
You Are Not Aware That You are Financing
Most financing errors happen without you realizing it. You should know that the situation wherein you are financing, so you will not be caught off guard of all the incurring fees during the repayment due date. Being aware will also help in preventing misconceptions and misunderstandings regarding your loan terms. Or better yet, talk to the best bridging loan broker who can enlighten you regarding all the technicalities of bridging finance.
Financing is essential not only to individuals but companies as well. To get the best out of it, one should understand the factors and considerations before pursuing a loan. Avoid making mistakes when dealing with finances to ensure that you'll get the value you deserve for your loan needs. Are you decided to file bridging finance? Check out a bridging loan in Manchester and explore the options made available to you.