By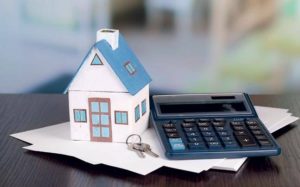 Home loan closure brings relief and increases financial standing since you no longer have to pay a large chunk of money as EMI. But when closing a home loan, you should complete all relevant formalities to keep the procedure smooth and hassle-free. You must keep in mind that paying the last EMI does not close your home loan. You have to get a formal letter from your lender stating that your loan is officially closed. Below are some pointers that will help you closing your home loan successfully.
Collect all your original property papers
Around the time of loan disbursal, after you apply for a home loan, your lender asks you to submit a number of documents that generally vary from one lender to another with some documents being common. When closing the loan, make sure the lender returns all your original documents. Usually all banks submit the following papers:
● Power of Attorney
● Sale deed
● Conveyance deed
● Builder buyer agreement
● Possession letter
● Payment receipts
● Transfer permission
● Tri partite agreement
Get security cheques
Most lenders take security cheques at the time of loan disbursal just in case the borrower defaults on EMIs. Once you close your loan, ensure that you get the security cheques, if any, back and when you do, destroy them for good.
Obtain No Objection Certificate (NOC)
Ask your lender to provide with an NOC as a proof of full and final repayment as well as closure of your home loan. The NOC comes handy for lien removal and also in case, you sell off your property.
Get the lien removed
You can simply go to the registrar office with the NOC from your lender to get the lien removed if your lender delays in doing so. Removing the lien means that lender can no longer keep the possession of property any more.
Update CIBIL
You should request your lender to update your CIBIL information as a successful home loan closure. Without a CIBIL updation, you may face issues if or when you need to avail credit from any financial institution.
Avail other documents
Other than the documents you submitted to the lender at the time of home loan disbursal, you should also ask for other important documents like a complete loan account statement, principal certificate and interest certificate, which are important for filing Income tax returns.