By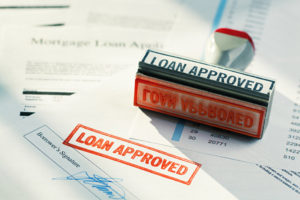 Most people will encounter a time in their lives where they fall short on cash and need to borrow to cover their expenses. If you have a savings established you simply have to make a quick withdrawal. However, if you have no savings set up for emergencies and your credit is less than perfect you may think that you have no options. Luckily there are lenders willing to loan money to people who have a lower credit score, as well as other options available.
Short Term Loans
When you think of short-term loans, you may think that the only one you will qualify for is a very high-interest payday loan. Thankfully, there are payday loan alternatives. There are online lenders who offer low-monthly installment loans to people with less than perfect credit. And, unlike a payday loan, you have several different repayment options.
Title Loans
If you own your vehicle, there are lenders who are willing to use your car as collateral against a loan. Depending on the Blue Book value, this type of loan can give you access to more money than a short-term loan.
401K
If your company has a 401k plan and you are a contributor, you can borrow up to 50 percent of the vested amount. Since you are borrowing the money from you, the chances for a quick approval are very good. The best part about this type of loan is that while you will pay interest, you pay it back to you.
Pension
While you should never touch a retirement fund. If an emergency arises and you need the cash to prevent losing your home or your vehicle, and the company you work for allows it can give you access to a lot of cash in a lump sum. If you are less than 59.5-years old there is an additional fee of 10 percent plus the 20 percent withheld for the IRS.
Borrowing from Family
If you don't have a savings account, a 401K or a pension that you can withdraw from, you can see if a family member is willing to give you a loan. If someone in your family does front you a loan, remember to treat it the same as you would any other lender. Come to an agreement before accepting the loan and then stick to it. It's very easy to put a family member on the back burner and pay other bills first. Make every effort to repay per the terms agreed on and if you should have a rough month contact them and advise them when the next payment will be. This way you'll stay on good terms should you need their help in the future.
Take on a Part-Time Job
If you find that you are having trouble making ends meet often, you may need to find a way to bring in more money each month. If you have a talent, you can sell items or services to fill in the gap until you reduce your overhead. If not, you may need to consider taking on a second job for a while to get you on your feet.
Hard times can happen to anyone. Maybe you lost your overtime or you have extra expenses like school or medical bills. Whatever the reason, there are many ways to dig out from under and get on an even platform. If your monthly expenses are very high, look at your bills and see where you can make cuts, even for the short-term. For instance, if you have a large cable bill, go to basic service. Also, if you eat out often, reduce it to once a month as a treat, brown bag your lunch for work and use coupons when going food shopping. By pulling in your belt, you will have the money you need to cover your expenses and work towards improving your credit score.