By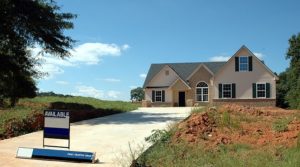 Would you love a second home? A place that's waiting for you when you need a break? Somewhere that's totally different from where you spend most of your time? Your own private getaway where you can relax and unwind whenever you need to? I'm sure for most of us; the answer is yes. It would be fantastic to have a home at the beach or out in the country, ready for when you need an escape from city life. Yet, unless you are very well off, you probably think it's nothing more than a pipedream. Ordinary people can't afford to buy two houses, never mind run them. However, buying a second home might not be as difficult as you think. Here's a look at how to make sure that you can afford the second home that you have always dreamed of.
Choose the Right Home
Buying a second home isn't a decision that you should rush into. While it can be fantastic, it is a significant financial commitment. The first thing you need to do is create a budget. Be realistic about what you can afford. Then look at houses for sale that fit the bill. Owning a second home is a brilliant investment, but only if it's a house that you can afford. Don't let yourself get carried away.
Rent It Out
One way to ensure that you can afford your second home is by making it earn its keep. If ever there's a time when you know you won't be using it, rent it out as a holiday let. Alternatively, if you plan to spend most of the summer in your second home, why not rent out the first for city breaks? Airbnb is a great option when it comes to making money from your home without committing to long-term lets.
Rent Out Space
If you don't like the idea of people living in either of your homes, why not rent it out as space? You could rent a spare room out for storage, or even lease out your parking space. This can be an excellent earner in city locations.
Remortgage
Remortgaging your first home is one way to finance buying a second. Just make sure that you can afford it and that you are willing to take on the long-term financial commitment.
Save
The best way to afford a second home without getting yourself into financial struggles is to save and buy it outright. Or at least save to pay your first mortgage off early before taking out a second on a new home.
Understand the Costs
Before committing to buy, make sure you understand the costs of two homes. The costs don't stop once you've purchased the home. You also need to pay bills and insurance on it, and you'll have to pay to travel there regularly. Can you afford it? Make sure it's a worthwhile investment that you will get a lot of use out of.
Owning a second home could be a dream come true. It'll also mean you've got more options when it comes to retirement, and a whole other source of cash if you ever need it. Look at your options carefully and get saving and you'll be relaxing on the beach in no time.