By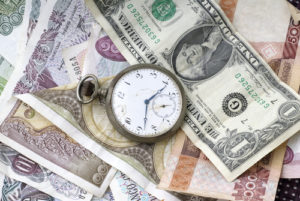 If the world was perfect for everyone, no one would ever need to borrow any money. Unfortunately, things just don't work like that yet – and as long as we have a banking system, it's unlikely to change. The reality is that we have to borrow money to lead the lives we want. However, there are limits, and many people are guilty of stepping over the mark.
The truth is there are good debts and bad debts, as you probably already know. And even if you are in good enough shape to take out the former, after a few missed payments or a challenging life event, it can quickly turn into the latter.
When it comes to personal loans, the temptation is strong enough to turn heads of even people with the strongest financial constitutions. Advertising is everywhere, and almost all speak to your aspirations and the life you could have – if only you would borrow a few thousand dollars or more.
To make sure you don't fall into a trap, there are a few things you need to consider when taking out a loan. These golden rules should be set in stone, as when you step outside of them, it's often the first step down a slippery slope to unaffordable, bad debts. Let's take a look at everything you need to know.
Always shop around
It doesn't matter whether you are borrowing money to buy a car, a home, or just pay for something quickly with cash loans, always shop around and look for the best deal possible. You should compare percentage rates for interest, but also check the length of the loan. Sometimes, cheaper interest rates over a longer time period will result in a higher overall cost.
Always check your credit score.
Another thing to consider before applying for a loan is your credit rating. When you make an application and get turned down, your credit score takes a hit. Not only that, however, but when you are attracted by a fantastic looking deal that you see in an advertisement, you have to remember that these deals are only offered to consumers with the best credit scores. If your rating is anything less than perfect, you won't be offered it, and instead, have to put up with a much more expensive deal than you applied for in the first place. A lot of people fall for this, so ensure your credit rating is up to scratch before you apply.
Always read the small print.
The terms and conditions on loans are notoriously detailed, and the vast majority of borrowers never pay them a blind bit of notice. It's no surprise – who has time to read the reams of paper that often come with your application form? However, you should make time. Banks and lenders of all varieties depend on your ignorance and lack of time, and will often include some pretty dire conditions that you need to meet to qualify for any of the supposed advantages. Another thing to watch out for is early repayment charges – you should always include them in the overall cost of the loan when you do your initial sums. Ideally, all loans would be free to pay off whenever you want, but the reality is somewhat different.
Consider insurance
Loan insurance gets a bad rep, because of a lot of malpractice in the past. However, it's a valuable protection if you can find the right deal. For a few dollars a month you can protect yourself in the event you suffer an injury at work or get ill and can't earn any money to pay the loan back. Again, shop around – there are varying rates from all kinds of lenders and insurance companies, and you will often find it is more expensive to buy insurance from the company offering the loan.
Compare with a credit card.
Another major misconception is that personal loans always have better deals than credit cards. To be fair, this used to be the case, back in the day when credit cards were only for the very wealthy, but times have changed. When you consider the long 0% deals you get on credit cards – some of which go for around 18 months at the moment – they often compare very favorably to a personal loan at, say, 6%. And if you can pay off the card before those 18 months are complete, it won't actually cost you a penny.
Pro tip: borrow more money
As a rule, you should never borrow more than you can pay back. However, when you consider that banks and lenders will offer lower interest rates for higher loans, wouldn't it make sense to get the better deal? In short, of course, it would, but you have to have a lot of self-discipline. You could borrow a larger amount of money, only spend what you need, and then pay it back over time using a combination of your personal repayments and the surplus. Over the course of a 4-5 year loan, this could actually save you a four-figure sum, so it's well worth investigating – if you have the discipline, of course.
Be careful with secured loans.
Secured loans will always give you a fantastic sounding deal. But there is a reason – it's because you have capital at stake. When a loan is secured against your possessions, lenders tend to sleep easily, content in the knowledge that if you fail to pay, they get your house, car, or treasured objects. Yes, the deals can be tempting. But unless you are 100% sure that you will be able to pay them back. Unsecured loans may attract higher interest charges, but ultimately if you have a problem paying them, there is little a lender can actually do.
Always stake the shortest path.
Finally, whenever you take out a loan, the cheapest option will always be to pay it back as quick as possible. It's down to your personal circumstances, of course, but if your idea of the perfect loan is that it ends up costing you less, it's the only way to go.