By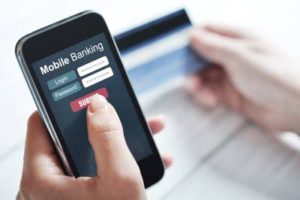 Smartphone usage is on the rise across India and this has revolutionized banking, as phone users can use several mobile banking apps that improve convenience and efficiency. Banking institutions adopt new technology and increase their product offerings to retain and expand their customer base.
Mobile banking services are experiencing rapid growth and innovation, with the aim to incorporate cutting-edge technology in financial services. Opting for these services gives users different benefits, such as convenience, time saving, and flexibility.
Mobile banking applications have several interesting features that allow users to view information, perform transactions, and enjoy other value added services. Some of the features include:
Viewing
Bank account overview and transaction history
Track term deposits
Scheduled payments
Statement request
Credit card statement
Demat account overview
Investment details
Transaction
Fund transfer through NEFT, RTGS, One-time transfer without adding beneficiary or message money
IMPS money transfer
Payments for mobile bills, utility services, direct-to- home recharge, and credit card
Service requests for debit card, credit card, or cheque books
Bookings for flights, hotels, and other services
Applications
In My Kotak you can customize and personalize your home screen
Modify different settings for your account
Benefits of Mobile Banking
Convenient – Users do not have to visit bank branches, travel agents, or utility-service providers. You can do more than just transfer funds, with some mobile banking apps even allowing you to recharge your mobile or DTH connection, make flight and hotel bookings, and lots more, all through your smartphone.
Flexibility – Mobile banking in India has grown so rapidly, increasing versatility, allowing users to perform a wide variety of transactions that were previously unheard of. The message money feature, in Kotak Bank's mobile banking app, even allows you to send funds to friends, relatives, and associates through a messaging service!
Safe – Almost every transaction done through your mobile phone requires authentication. Moreover, the bank will usually send you an SMS whenever a transaction happens in your account. Any mobile banking apps require 2-level authentication to prevent mobile fraud. Users need the login password (MPIN) and the activation code for authentication.
Almost every private and public sector bank in India provides mobile banking services to customers, but the services offered by some banking apps are exemplary. The app from Kotak Mahindra Bank is notable in this regard. Some of the innovations give users the ability to customize settings, setup transactions and view information. This adds several benefits to the user experience.
Settings
Certain mobile banking apps allow users to even customize their banking settings. This means that users can:
Add or delete multiple customer relationship numbers
Personalize the Home Screen
Transactions
Banking transactions are redefined with mobile banking, as they are no longer restricted to fund transfers or payments. Users can perform the following actions:
Money transfer – Through RTGS and NEFT
IMPS fund transfers – generating one-time password for IMPS2M
Customer can view/modify the MMID
Bill payments – utility services, mobile or DTH services, redemption requests, balance transfer, purchase, cancel request
Service requests – request add-on card, auto debit for credit card payments, report lost or damaged cards
mStore – Book flights, buses and hotels
View
Users can also track their financial activities, not just in terms of transfers executed via the app. You can access and update information related to the following:
Activity – bank account, Demat account, investments, and credit card
You can also create or modify your profile, if you're the primary CRN, go to Settings> Mange Profile and change the CRN, the same goes for modifying one. This is only applicable if you're the primary CRN.
Financial History – Credit card summary, bank account summary, My investments, bill pay, mobile recharge, JIFI
Technological innovations are driving rapid growth across all sectors and banks are taking the lead by offering new and improved services to customers. The scope of mobile banking is only likely to grow in the coming years.